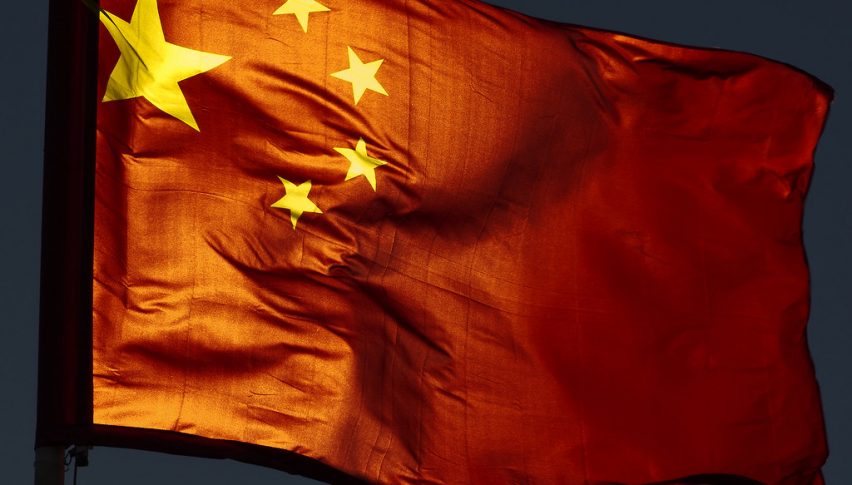 China's Economy Grows at Record Pace in Q1 2021: Domestic and External Demand Support
Posted Friday, April 16, 2021 by
Arslan Butt
• 1 min read
The world's second largest economy has grown at a record pace during the first three months of the year, posting a sharp rebound as it emerges out of the coronavirus crisis, powered by robust domestic as well as external demand. Data released by the government reveals that China's Q1 GDP soared to a record high of 18.3% YoY, higher than the previous quarter's growth of 6.5%. However, the reading came in slightly below economists' forecast of 18.7%.
China's economic recovery has been fueled by a pick-up in exports as overseas demand improved after other countries began to emerge out of lockdowns and resume normal levels of activity. The sharp spike in the reading was also driven by the severe contraction the Chinese economy experienced during the first three months of the last year when it had shut down to contain the initial outbreak of coronavirus.
Industrial output across the country is also on the rise – following a sharp surge by 35.1% YoY during January and February, it rose by 14.1% YoY during March. However, the reading came in below economists' expectations which was for a 17.2% growth.
Meanwhile, retail sales posted a greater than expected increase during the month of March, indicating strong domestic demand powering the economic recovery. March's retail sales rose by 34.2% YoY, against 33.8% increase in the previous month and a forecast of 28%.
Producer PPI inflation is surging in China and Japan like in Europe, but consumer CPI inflation remain stable
4 weeks ago