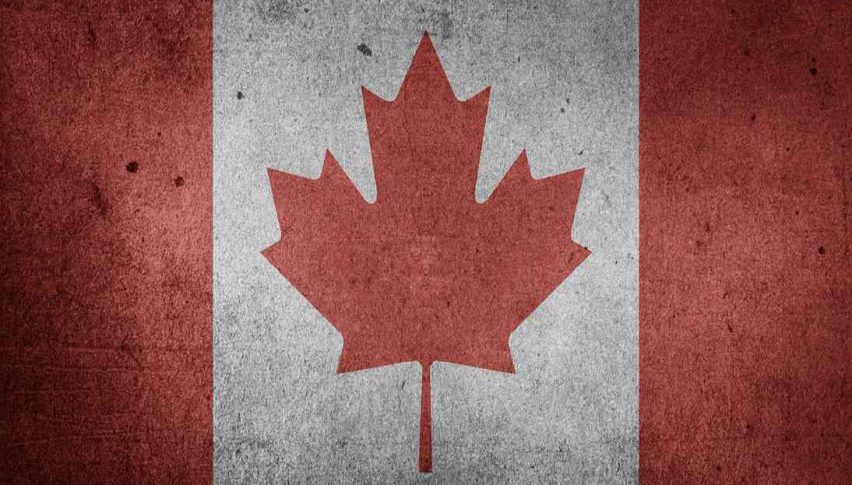 Daily Triple-Top In View For The USD/CAD
The Loonie USD/CAD is on a freight train higher today, having already rallied 81 pips (+0.65%). The bullish move comes on the heels of a vacant U.S. economic calendar. However, that is soon to change. Over the next 24 hours, the API Crude Oil Stocks report and EIA Crude Oil Stocks report will be released to the public. This week, the EIA figure is expected to drop by -2.860 million barrels. If these projections are correct, we may see WTI futures push higher and the USD/CAD fall by Friday's close.
At press time (about 2:00 PM EST), CME June WTI crude oil futures are off $1.00 per barrel, trading just above $62.25. It's worth noting that traded volumes are heavy, coming in north of 400,000 on the session. The added volume is largely due to the rollover between the May/June contracts being nearly complete.
Thus far, it has been a quiet week on the U.S. economic calendar. However, the threat of American civil unrest appears to be impacting market sentiment. For the second consecutive session, U.S. stocks are trending toward the bear. With only a few hours left in the trading day, the DJIA DOW (-0.92%), S&P 500 SPX (-0.94%), and NASDAQ (-1.12%) are all down significantly. At this point, Wall Street is pricing in widespread violence, looting, and civil unrest when the jury renders a verdict in Chauvin/Floyd murder trial. 
For the USD/CAD, rates have rebounded strongly from a weak Monday open. Let's dig into the daily technicals and see where this market stands.
USD/CAD Rallies As WTI, Chauvin Trial Impact Market Sentiment
Today's bullish breakout in the USD/CAD has rates on the doorstep of a key daily triple-top formation (1.2647-1.2629).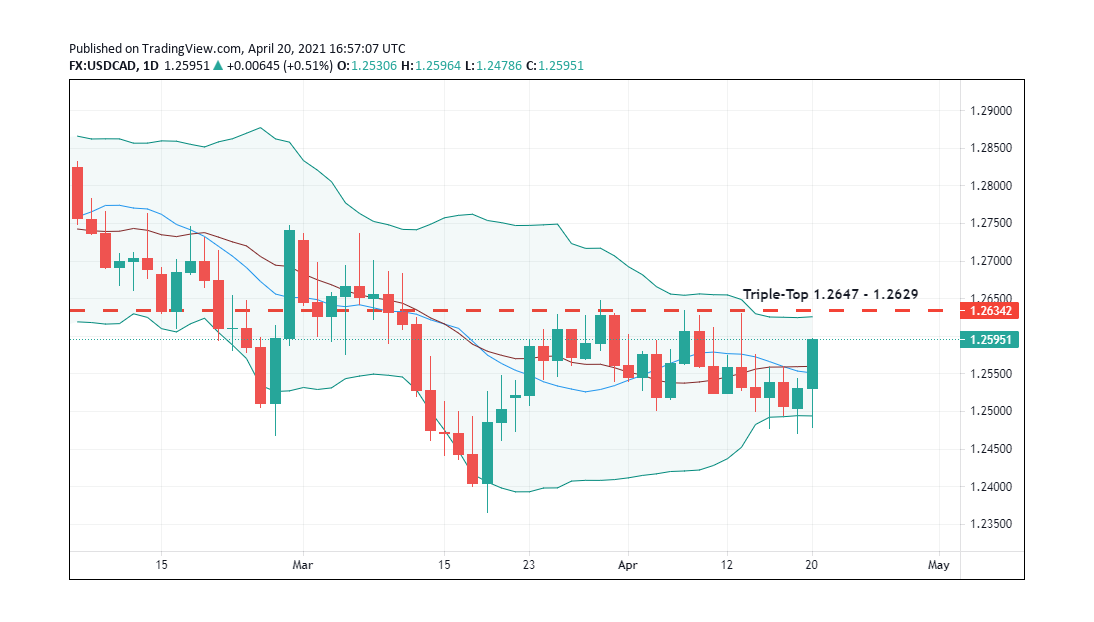 Bottom Line: If we see the USD/CAD continue to rally, a selling opportunity from the daily triple-top may come into play. Until elected, I'll have sell orders in the queue from 1.2639. With an initial stop loss at 1.2664, this trade yields 25 pips on a standard 1:1 risk vs reward ratio.