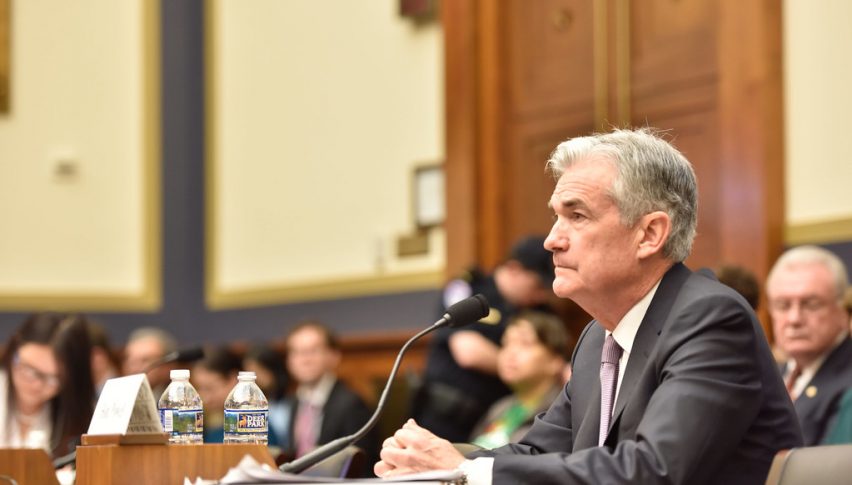 Fed Chair Powell Signals Readiness to Intervene in Case Inflation Pressures Rise
After playing down the possibility of inflation spiking as the US economy recovers from the coronavirus crisis, Fed chair Jerome Powell has stated that the central bank will act in case the inflation goes above its target. Powell made these comments in a letter addressed to Senator Rick Scott earlier this month in response to the senator's enquiries.
Senator Scott had questioned the Fed's bond purchase program and the possibility of inflation heating up in the coming months as a result of the extended dovish policy of the US central bank. He has previously raised concerns about how low and fixed income American families would be able to cope with a rise in prices.
In his response, Powell remarks, "We do not seek inflation that substantially exceeds 2 percent, nor do we seek inflation above 2 percent for a prolonged period. I would emphasize, though, that we are fully committed to both legs of our dual mandate – maximum employment and stable prices."
Powell also maintained his earlier stance about how the Fed is likely to change its accommodative policy based solely on progress towards achieving inflation and employment goals instead of based on forecasts like it used to do previously. He does not anticipate inflation to soar like it did during the 1960s and 1970s, but has mentioned that the Fed can tackle any possible inflation pressures with the right set of tools going forward.