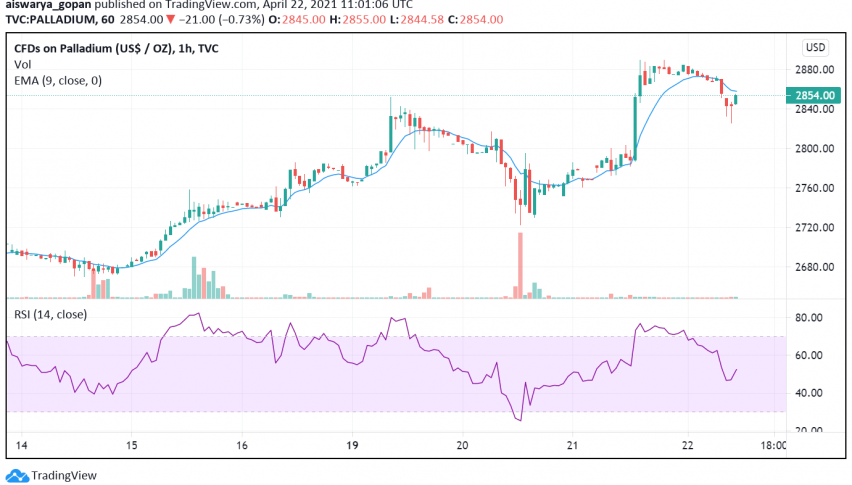 Palladium Still Strong After Touching Record High: What's Happening?
Industrial metal palladium extends its bullish run into early trading on Thursday after touching a record high during the previous session. At the time of writing, palladium is trading at around $2854 per ounce.
The metal is most popularly used within the automotive industry, inside catalytic converters for cleaning exhaust fumes from vehicles. In addition, it is also widely used for manufacturing jewelry, dental and surgical instruments, spark plugs for aircraft and more products.
Since the past couple of months, the commodity's prices have been on the rise over a potential decline in supply after the world's largest producer, Nornickel in Russia, partially suspended operations of two of its mines. In addition, the metal also finds support on the demand side over expectations that a global economic recovery in the coming months would boost industrial production and its use.
However, with the strong bull run, the possibility of a price correction in the near term is also growing increasingly likely. Although, with economies around the world slated to recover from the coronavirus crisis and industries set to resume operations, the demand is likely to remain strong, preventing too drastic a fall in palladium prices even during such a correction.