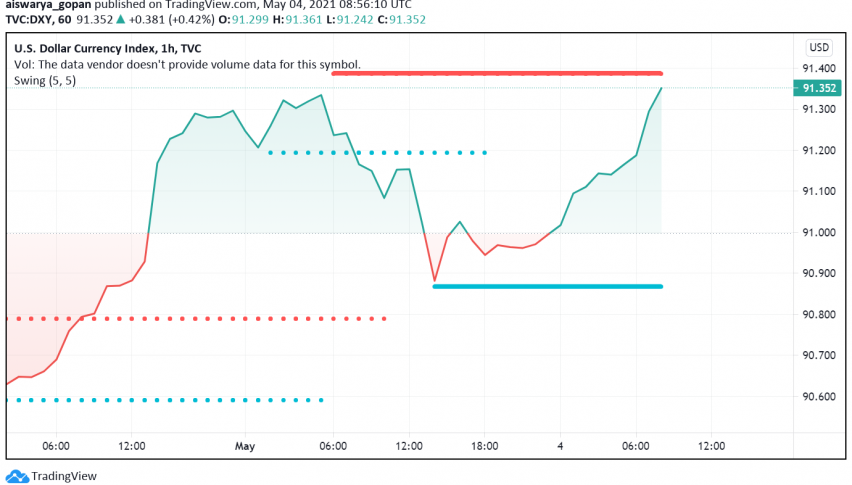 US Dollar Weakens as Manufacturing Activity's Pace of Expansion Slows Down in April
The US dollar trades weak into Tuesday following the release of a somewhat disappointing manufacturing PMI report from the US during the previous session, which revealed a surprising slowdown in activity across the sector and raised concerns about economic recovery. At the time of writing, the US dollar index DXY is trading around 91.35.
While the US dollar has been weakening against several of its peers lately, there was some hope that promising economic data releases could revive some strength in the currency in the coming sessions. This was further reinforced after the stronger than expected consumer consumption figures which released last Friday and drove back some interest in the greenback.
However, the reserve currency turned bearish on Monday after the ISM manufacturing PMI dropped unexpectedly to 60.7 in April from 64.7 during March, going against economists' expectations for the expansion in the manufacturing sector to speed up further instead. The manufacturing industry faced challenges owing to shortage of basic materials, transporting products and rising commodities prices.
This heightened market fears that the US economic recovery was slowing down, sending investors away from the US dollar and turning it bearish. However, there is still some hope for a reversal in sentiment if the upcoming non-manufacturing PMI and non-farm payrolls report reveal better performance.