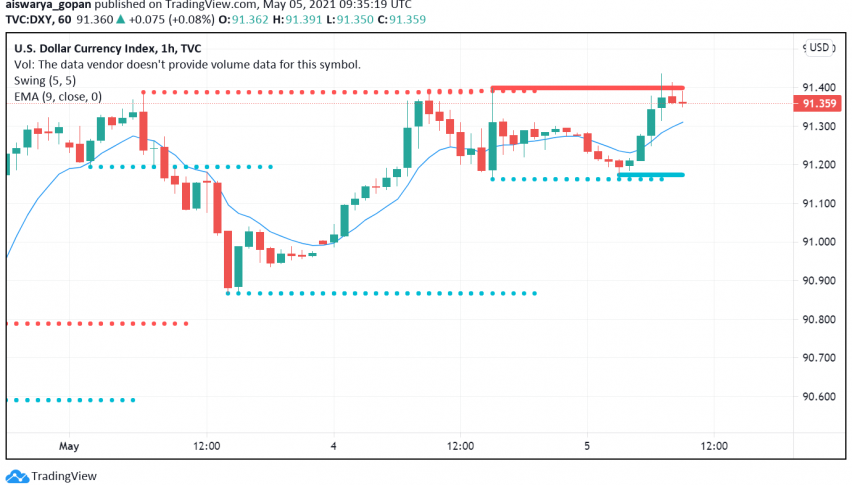 US Dollar Still Strong as Yellen Comments on Rate Hikes, Tech Stocks Sell Off
The US dollar is trading somewhat bullish into Wednesday, adding on to gains from the previous session over expectations that the Fed could consider hiking interest rates soon as the economy recovers at a faster pace. At the time of writing, the US dollar index DXY is trading around 91.36.
Markets showed an interest in the dollar after US Treasury Secretary Janet Yellen admitted that the Fed may have to consider hiking rates in case the inflation picks up as the economy recovers quickly. Although Yellen later played down her comments, markets focused on the hint of possible monetary tightening being considered and drove strength in the reserve currency.
The greenback's safe haven appeal was also triggered after a sharp sell-off in tech stocks on Wall Street, with the Nasdaq closing Tuesday's session more than 2% lower. The move came on the back of investors' pulling back from the riskier stocks in preference of more defensive ones.
The sudden spike in the value of the US dollar drove considerable weakness in the Euro, sending EUR/USD down to near the key $1.20 level. Analysts anticipate further weakness which could push the common currency below this level as historically, the US currency undergoes a period of strengthening against its leading rivals through the month of May.