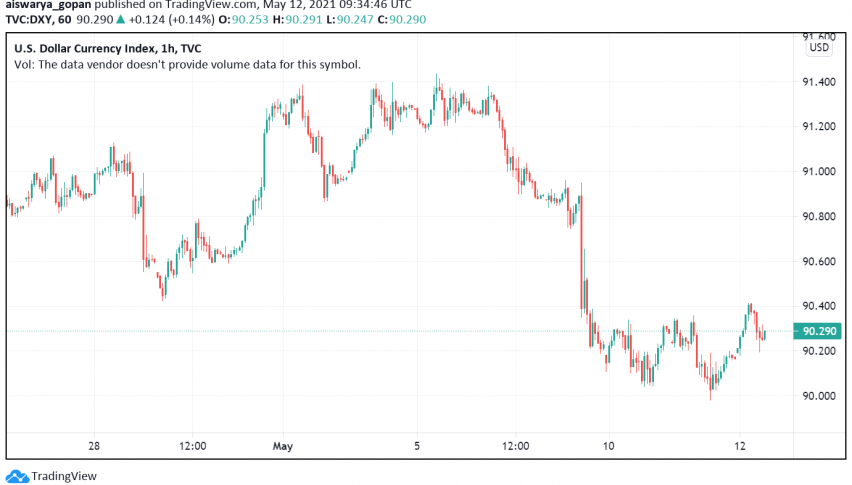 US Dollar Trades Under Pressure – Inflation Under the Spotlight
Early on Wednesday, the US dollar has slipped close to 2021 lows ahead of the release of the CPI figures even as they focus on the Fed's plan to extend its dovish stance in the wake of weak labor market figures. At the time of writing, the US dollar index DXY is trading around 90.29.
Consumer prices due to release today could show a rise by 3.6% YoY, especially in comparison to last year's sharp decline when the US was in lockdown mode. However, on a monthly basis, CPI is likely to post only a 0.2% increase.
Despite the anticipated weak reading, traders are concerned that a higher rate of inflation could encourage the Fed to tighten its monetary policy and hike its interest rates sooner than planned. The reflation trade concerns – of inflation heating up amid massive stimulus and monetary easing measures even as the US economy posts rapid recovery from the crisis, has come back into focus since last week when Treasury Secretary Yellen admitted the Fed may have to step in in such a scenario.
While an improvement in the economic outlook for the European region drove the Euro to a two month high against the US dollar in the previous session, the greenback did enjoy some support from a sell-off on Wall Street, especially in tech stocks. Meanwhile, commodity currencies AUD and NZD posted a slight dip in early trading on Wednesday but held close to multi-week highs.
The broad-based U.S. dollar is going to end this week on the bullish track and hovering near 2-month highs after U.S.
20 hours ago