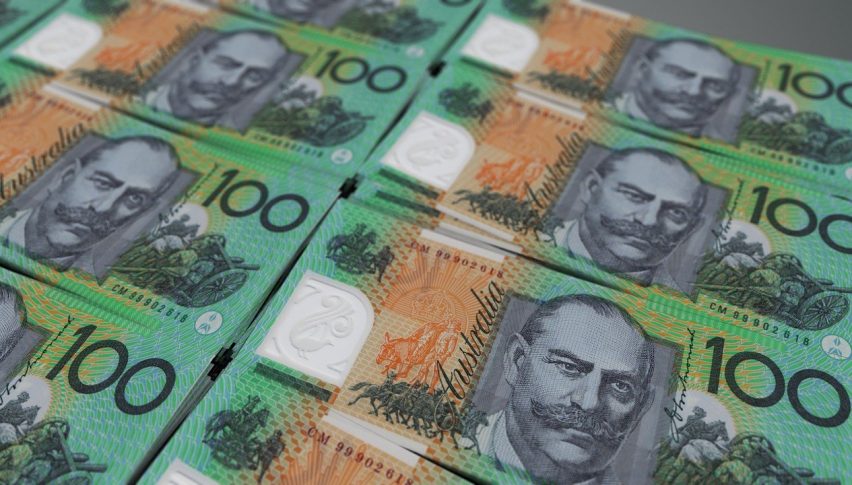 AUD Bounces on Strong GDP
The AUD/USD is trading higher today, boosted by a better than expected GDP print.
GDP came in at 1.8%, above expectation, however, the result was below the prior reading. That said, the level of economic growth is now back to pre-pandemic levels, in a sign that the country is well on track.
Interestingly, despite many good signs and interest rates at record low levels, there is virtually no sign that that RBA is preparing to change anything, as we saw from yesterday's meeting. So while things are looking good, in the short term, we should be expecting any upward pressure on rates to boost the AUD/USD.
Similarly, we are also seeing weakness again in the USD. That has also been helping prop up the Aussie and the other majors in realty. The USD will face a big challenge this week when we get to see that latest jobs numbers. Last month we saw a huge miss and this is likely to be something that the market is watching very closely.
Technical Levels
As I've been saying for some time, it is pretty clear that we can really only trade the current range that is seeing price trapped between 0.7700 and 0.7800. Even against quite a bit of USD weakness, we never really saw the AUD/USD extend far beyond that upper level and it did so on light volume suggesting there was nothing behind the move.
Given the positive result, in the short-term we can be bullish with an upside target at that 0.7800 level. I am expecting another test of that upper level, however, the NFP number is the big unknown at the moment.