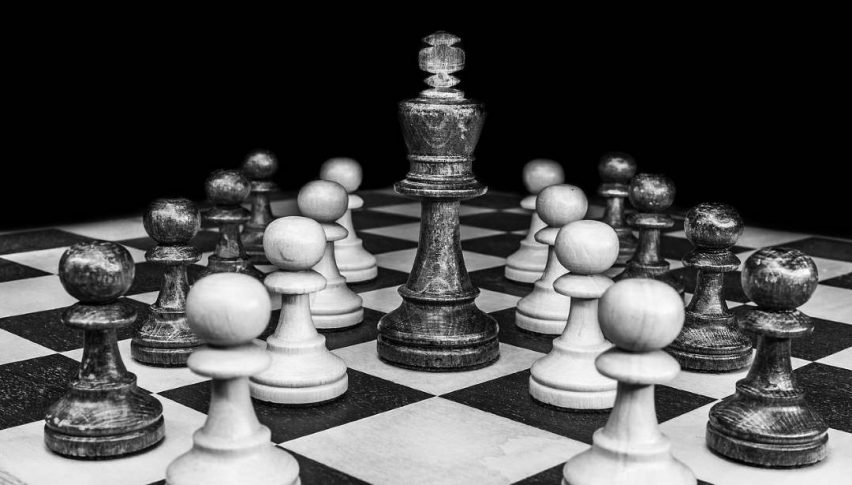 A Simple Trading Plan For Tron (TRX/USD)
Cryptocurrency values are under fire again as sellers continue to enter the markets en masse. The leading altcoins are getting hit hard, with Tron (-9.24%), Polkadot (-15.02%), and Tezos (-13.90%) leading the way south. Unless sentiment shifts substantially in the coming days, it looks like all three will be testing key support levels.
The past month has been a rocky one for Tron. Values are down more than 50% with prices trading between a high of $0.14 and $0.05. At press time, the TRX/USD is sluggish, trading just beneath seven cents at $0.0694. As we head toward mid-week trade, a bearish bias is warranted for the TRX/USD.
All in all, Tron's performance is indicative of the amount of investor angst now in the cryptosphere. It seems that every passing day brings more signs of regulation, tax intervention, and government interference in the crypto markets. However, it's not all doom and gloom on the governmental front. In a tweet from yesterday, Tron founder Justin Sun announced his enthusiasm for El Salvador adopting cryptos at the government level:
"El Salvador is crypto nation now! #Tron will become the first crypto organization to establish an office in El Salvador!"
Thus far, Sun's excitement hasn't done much for the TRX/USD as prices continue to trade just off intraday lows.
Will Tron Retest $0.05?
For Tron, the $0.05 psychological barrier has been a big deal. The last time it was tested was on 23 May, when prices fell to $0.0550. Since then, the TRX/USD has traded in a range between $0.0550 and $0.0820.
Bottom Line: Right now, cryptos are losing marketshare as investors brace for this week's G7 Summit. If we see more bearish action, a Tron buying opportunity will come into play.
Until elected, I'll be looking to buy TRX from $0.0550. With an initial stop loss at $0.020, this trade produces $0.0350 (63.5%) on a bullish bounce from the $0.0500 big-round-number.