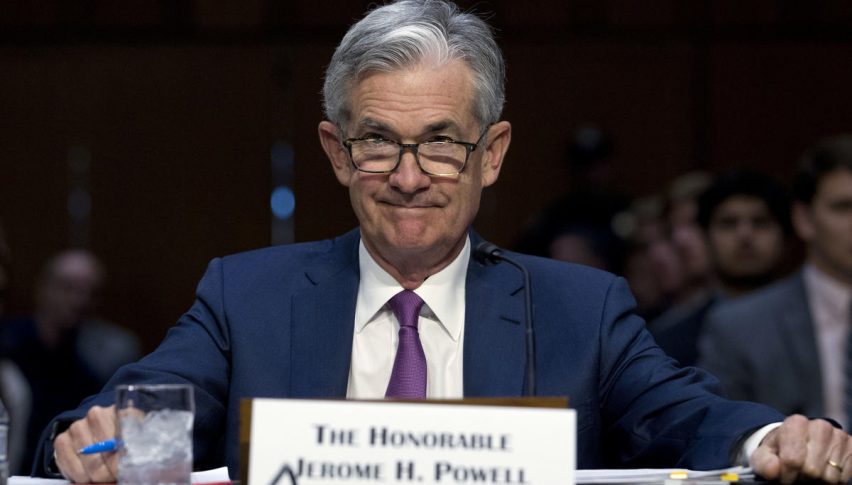 Tron, Tezos Flat Ahead Of The June Fed Announcements
It has been an up-and-down session for cryptos, with Bitcoin BTC (+0.25%) holding the line above $40,000. Other coins haven't been as fortunate. Ethereum ETH (-0.80%), Tron (-0.19%), and Tezos (-1.96%) are all in the red. For the time being, cryptocurrency players are proceeding with caution ahead of Wednesday's Fed announcements.
Every year, the U.S. Federal Reserve holds eight meetings of the FOMC. Currently, their fourth meeting of 2021 is underway. Not much is expected to be revealed in Wednesday afternoon's announcements, but surprises are certainly possible. Below are a few items that Fed Chairman Jerome Powell is likely to address in tomorrow's presser:
Inflation: It's no secret that US inflation is booming. It will be interesting to see if Powell sticks with the "transitory" inflation talking point or if he takes a more aggressive stance. Odds are that Powell will further the transitory inflation narrative.
Crypto Regulation: Throughout Q2 2021, crypto regulation has been a hot topic in the U.S. Treasury Department and SEC. Any verbiage in support of regulation or progress on the Fed's own digital currency may move the crypto markets considerably.
Cyber Attacks: Several high-profile cyberattacks have disrupted U.S. infrastructure during spring 2021. Powell and the FOMC will likely address this risk and possibly view the role of cryptos in cyber warfare in a negative light.
Each of these issues has the potential to shake up the cryptocurrency markets. The likes of Bitcoin, Tron, and Tezos are likely to experience a correction upon the Fed exiting the "unlimited QE" program. Any talk of tapering or rate hikes is likely to send values south. Conversely, a dovish stance from the Fed will assuredly boost positive sentiment in the cryptosphere.
Tezos Continues To Bring Up The Rear
For the past year, Tezos (XTZ) has been one of the worst performers in crypto. XTZ is up a modest 24% over the past 12 months and has surrendered nearly 50% of its marketshare in the past 30 days. Compared to other coins, XTZ's performance during the crypto boom of 2020/2021 has been dismal.
Overview: As we head into tomorrow's Fed announcements, cryptos are likely to experience enhanced volatility. Currently, traders aren't expecting much from the June FOMC Meeting. The CME FedWatch Index is reading only a 7% chance of a rate hike, suggesting that unlimited QE is to remain in place. However, if Powell and the Fed go hawkish, be ready for a swift crypto correction, featuring selloffs in Bitcoin, Ethereum, Tron, and Tezos.