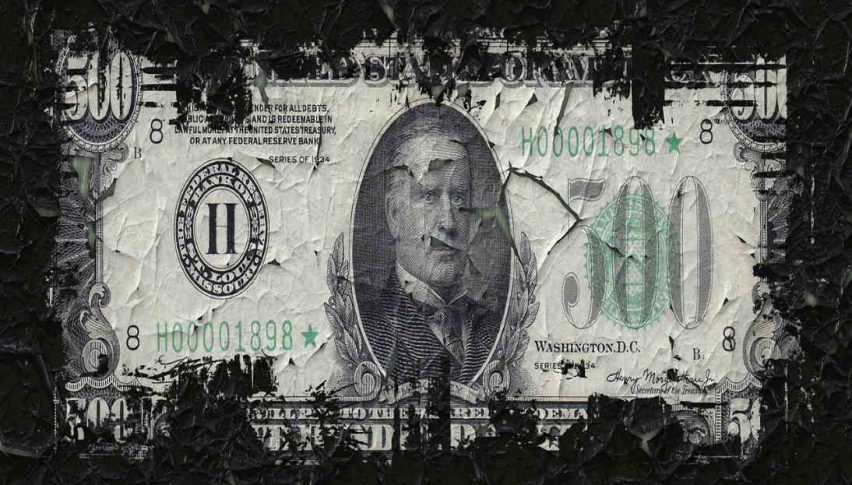 FOMC Meeting June 2021: Recap & Highlights
The June FOMC meeting is in the books and not much has changed. Ultimately, there were no big surprises in today's Fed announcements. As of now, it appears that unlimited QE will stay in place for the foreseeable future, with 0% interest rates and extreme bond-buying being the chosen courses of action.
Coming into this morning's U.S. session, there was a palpable buzz surrounding Jerome Powell and the FOMC. At some point, the markets know that the Fed will have to begin "tapering" its open market operations. When this occurs, asset prices are bound to correct. Nonetheless, the June FOMC meeting gave us few hints on when that may be.
June FOMC Meeting Recap & Highlights
Ahead of the Fed announcements, U.S. stocks were down modestly. Now, it appears that not much has changed as sentiment remains moderately negative.
Below are the key points from this afternoon's FOMC release:
The Federal Funds Rate is to remain at 0.0%-0.25%.

Unlimited QE's $120 billion of debt purchases per month is to be maintained.

Rate hikes appear to be on the way in 2022 or 2023. According to the Fed's dot plot, seven members see a rate hike for 2022 and 13 project rates to rise in 2023.

"Progress on vaccinations has reduced the spread of COVID-19 in the United States. Amid this progress and strong policy support, indicators of economic activity and employment have strengthened."

"The Committee will aim to achieve inflation moderately above 2% for some time so that inflation averages 2% over time." 
Bottom Line: The vote to hold rates at 0% was unanimous, which suggests that no one at the FOMC meeting was interested in shaking up the status quo. Also, the decision to maintain purchases at $120 billion per month signals that the Fed remains cautious about the future course of COVID-19 and pending recovery. All in all, the Fed has told us that they are committed to unlimited QE.
The big story from this release is the reaction of the USD. According to the Fed's dot plot, a majority of members are predicting that rates will rise twice in 2023. And, although 2023 is still a ways off, forex players are taking the news to heart and bidding the Greenback.