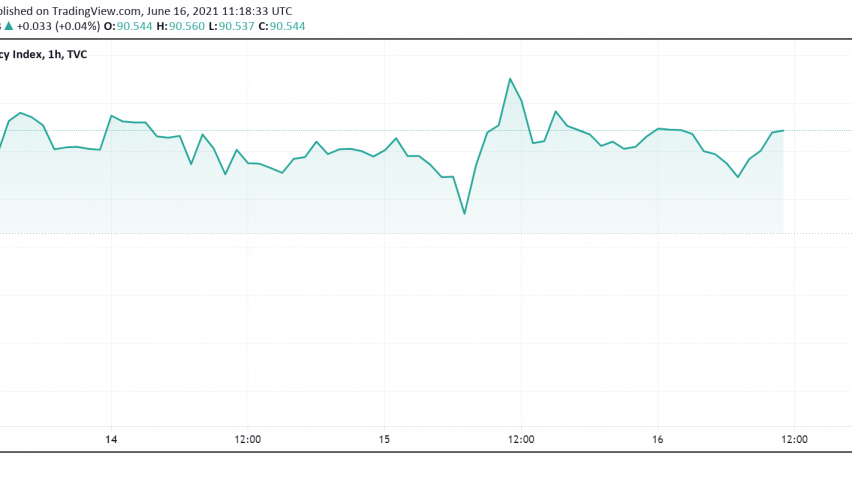 US Dollar Fails to React to Retail Sales, All Eyes on FOMC
Ahead of the much awaited FOMC announcement due later today, the US dollar continues to trade mostly unchanged against its major rivals, remaining steady close to the highest levels seen since a month. At the time of writing, the US dollar index DXY is trading around 90.54.
While markets widely expect no change in the monetary policy to be announced at this time, the statement will be closely monitored to gauge an understanding of when the Fed could start tapering its asset purchases as the US economy's recovery from the coronavirus crisis strengthens. While inflation fears are mostly receding, there still lingers some uncertainty regarding the Fed possibly reacting to the recent strong readings by stepping in sooner than originally planned.
During the previous session, the US retail sales data for May revealed a steeper than forecast decline, although the previous month's reading received a sharp upward revision. The data failed to drive much action in the US dollar as markets remain firmly focused on the Fed's take instead.
While the chances are extremely slim, in case the Fed drops any hint about a possible timeline on when it can begin having discussions about tapering, there could be a rally in the greenback following the announcement. There is also a possibility of the dollar strengthening in the near-term as other leading currencies lose momentum, with markets pricing in economic recovery underway in other markets.