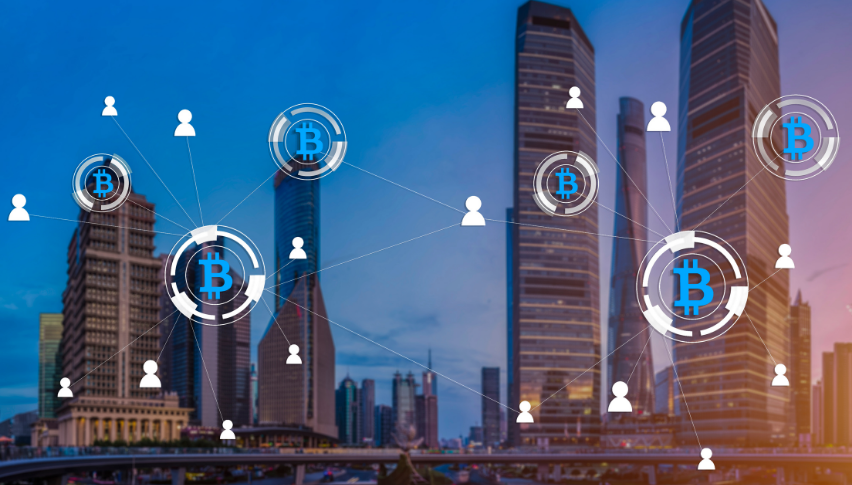 2021 – The Best Crypto Networks with Cross-Chain Technology
Posted Thursday, June 24, 2021 by
Sophia Cruz
• 3 min read
In the cryptocurrency world, blockchain plays a vital role on the internet. We have witnessed the development of blockchain all over the world, including the less-developed countries. Cross-chain technology has become a topic on the tips of a lot of tongues, as it provides an improved process for crypto users across the different blockchains.
Cross-chain technology has been introduced by Ethereum, as a solution to the blockchain challenges regarding its interoperability and scalability. This technology enables various blockchains to collaborate and communicate with one another. Breaking barriers and widening the scope of cryptocurrency utilization.
To fully understand the capability of cross-chain technology, let me share some explanations from an anonymous person who is knowledgeable about this technology:
"The legal tender of different countries cannot be transferred easily, since their currency systems are independent of each other, much like the blockchain ecosystem today. BTC cannot be transferred to ETH directly, since they are from different blockchain systems. But with cross-chain technology, different tokens and data from various blockchains can be transferred easily."
Now that we understand something about cross-chain technology, let me tell you which of the networks that are compatible with it.
Rubic
Rubic is the Multi-Chain Swap Protocol with 6 connected blockchains and over 10,000 assets available for swaps. Trade tokens between Polygon, BSC, Ethereum, Moonriver, Avalanche, and Fantom, in just one click!
Rubic states that its main goal in DeFi is to unite all blockchain networks into one place, and help DeFi users effortlessly swap assets in the easiest and most profitable way possible; with the best rates and the lowest fees.
Whether you want to swap $LINK to $CAKE or any other ERC-20 token to BEP-20, Rubic will be your helping hand.
Cosmos (ATOM)
Cosmos is the leading cryptocurrency in the cross-chain category. It allows  communication between the different blockchains built into the Cosmos ecosystem. Its Inter-Blockchain Communication (IBC) system was launched in February 2021. IBC is a protocol that enables different blockchains to connect with one another, and it is referred to as Stargate. Cosmos network is built for a decentralized future.
Quant (QNT)
Quant (QNT) is a network that supports XRP, Bitcoin, Binance Chain, Ethereum, Stellar, IOTA, Constellation and EOS. Quant uses its Overledger OS blockchain system to simplify and connect any network securely to any Distributed Ledger Technology (DLT) around the world.
Icon (ICX)
The ICX/USD is a crypto platform, provided by a company based in South Korea, to facilitate the interactions and connection of independent blockchains. ICON works with significant blockchain "partners" that use its network, more specifically in the areas of finance, government, and healthcare.
Ontology (ONT)
Ontology Network is a new high-performance blockchain that is designed to be public, allowing firms to integrate blockchain technology into their business. The difference between this network and others, is the traditional ID systems it provides for its users, which go by the name of ONT ID. The users have full access and ownership over any data associated with them. Ontology enables open yet secure cross-chain transactions, in which you can transfer data and tokenized assets within the framework of an enterprise-wide collaboration.
Wanchain (WAN)
Wanchain is a fully decentralized blockchain interoperability solution that connects many blockchain networks around the globe. Wanchain offers decentralized bridges connecting WAN, BTC, ETH, XRP, EOS, Litecoin, Binance Smart Chain and more. The WAN/USD tokens can be used as a stake for Wanchain's PoS validator nodes, in order to secure and run the Wanchain network.
Polkadot (DOT)
Polkadot is an open-source protocol designed by the Web3 foundation. It enables the connection and transfer of any asset types, data and tokens. It was created to be a multi-chain protocol that aims to provide scalability, security and interoperability. The Polkadot's MoonBeam is an advanced technology that is compatible with cross-chain technology. Based on the MoonBeam site, it has been described as "a highly specialized Layer 1.5 chain that mirrors Ethereum's Web3 RPC, accounts, keys, subscriptions, logs and more."
Solana (SOL)
Solana is a decentralized computing platform that uses its token, SOL/USD, as payment for any transaction. The projects of Solana are quite interesting, for example, the Wormhole, which is the first symmetric network that links Ethereum with Solana. Solana is gearing towards its big leap – one that will lead to Web3, which will dramatically boost its scalability.
Conclusion
We are now moving towards a decentralized internet, as cross-chain technology keeps improving and offering many secure transactions. Lots of platforms are now capable of passing across different blockchains. It is a good thing to promote scalability and a strong bond within every blockchain network, which will bring us closer to a much-improved technology.