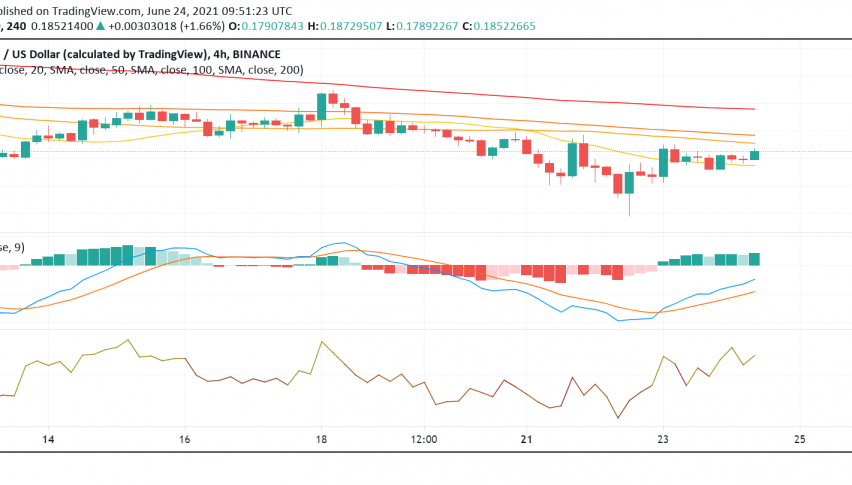 Is Hedera Hashgraph (HBAR) the New Digital Token to Look Out For?
Even though the crypto market is going through somewhat of an uncertain period, one of the new entrants Hedera Hashgraph (HBAR) has come upon our radar as a digital asset worth monitoring. At a time when high energy consumption of cryptocurrencies is turning into an emerging concern, HBAR shines through as an energy efficient cryptocurrency that is the native token operating on the Hedera Hashgraph network.
Hedera is one of the most promising enterprise-grade public blockchain networks that is owned and governed by several leading organizations around the world. Notable names among the 39 organizations that make up the Hedera Governing Council include Boeing, Chainlink Labs, Google, IBM and LG Electronics.
It is touted as the "trust layer of the internet" and supports the creation of DApps and holding much promise in the increasingly popular NFT space. What sets it apart is that Hedera is not built on top of a conventional blockchain but uses a unique kind of distributed ledger technology called a Hashgraph, which offers several key benefits over the blockchain.
The Hedera Hashgraph can handle transactions in a faster and cheaper manner, with the company claiming a TPS over 10,000 and an average transaction fee of a mere $0.0001. The HBAR token can be used to secure services on the Hedera network, including for smart contracts and transaction, and in addition supports securing of the network in addition to being used for staking purposes.
More About HBAR's Potential
As a cryptocurrency, HBAR offers greater efficiency by allowing for faster and cheaper transactions. Hedera uses a POS system, which gives it a leg up over Ethereum. Since its mainnet launch in September 2019, HBAR has already been made available for trading on leading crypto exchanges, including Binance, OKEx, Huobi and Bittrex.
Recently, a popular crypto trader Credible Crypto tweeted about why he was extremely bullish about HBAR in the current cycle, expecting its price to soar by at least 1,000%. According to him, ""I think it could absolutely hit $10+… Which is why my minimum* target is $2-$5. Could absolutely go much higher. But I would rather aim lower and be happy with a bonus than aim too high and be upset because of my expectations."
Key Levels to Watch
On the 4-hour chart of HBAR/USD, the larger timeframe MAs are suggesting a bearish bias at the moment. However, the smaller moving averages as well as leading technical indicators MACD and momentum are signaling a bullish bias for now.
The price sits just above an immediate support level of $0.17, with HBAR/USD trading at around $0.18 at the time of writing, and needs to break past the pivot point at $0.20 for a confirmation of the uptrend. If this happens soon, we can see buyers take Hedera's price up to test resistance at $0.22 and then at $0.25 before attempting a break above the key $0.30 level.