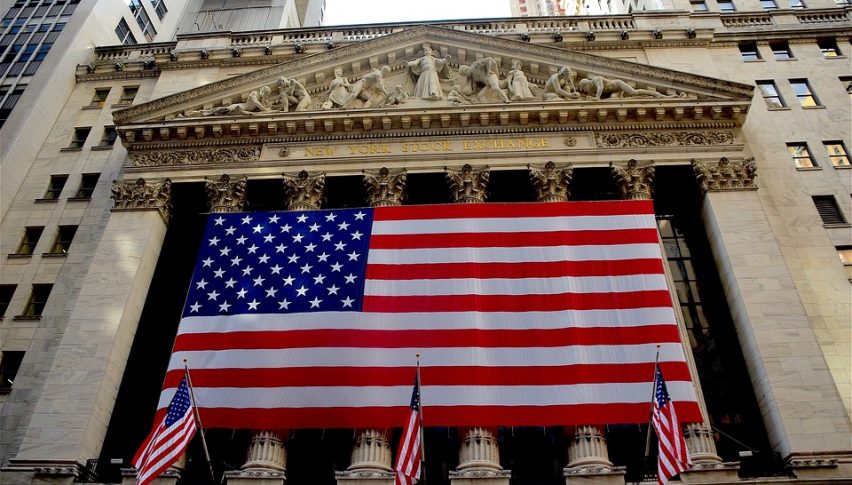 Dow, S&P 500 Rally Toward Record Highs
It is a bullish Friday for U.S. large-cap stocks. The DJIA DOW (+225), and S&P 500 SPX (+10) are in the green. On the other hand, the tech/growth NASDAQ (-10) is trading slightly negative. Right now, the biggest number on Wall Street isn't inflation, COVID-19 cases or jobless claims — it's 35,000.
At press time, the DOW is trading in the 34,500 area. All-time highs from last April read 34,777, only a stone's throw from 35,000. Now, it appears that this vaunted technical level is due for a hard test in the coming days.
On the economic news front, today has brought a relatively quiet session. Here are the key reports from earlier this morning:
Event                                                                   Actual                Projected             Previous
Michigan Consumer Sentiment (June)            85.5                        86.4                     82.9
Michigan Current Conditions Index (June)     88.6                       90.7                      89.4
All in all, the UM numbers remain fairly strong and point to bullish market sentiment. On a side note, the U.S Baker Hughes Rig Count came in at 372, up from 365 one week ago. Right now, it's all systems go for the DOW, crude oil, and USD inflation.
35,000 Back In Play For The DOW 
With the Fourth of July weekend only seven days away, U.S. large-cap stocks continue to chug higher. Right now, a bullish bias toward the DOW is warranted as bidders are winning the day.
Overview: 2021 will go down as a pivotal year for the American equities markets. Through the first half, it's been overwhelmingly positive. Values are up across the board as the COVID-19 recovery progresses. With the Fed committed to unlimited QE until at least March 2022, who knows how high stocks can go? 
At some point, there will be a broad-based market correction. But, that day is still a ways off as 1H 2021 comes to a close.