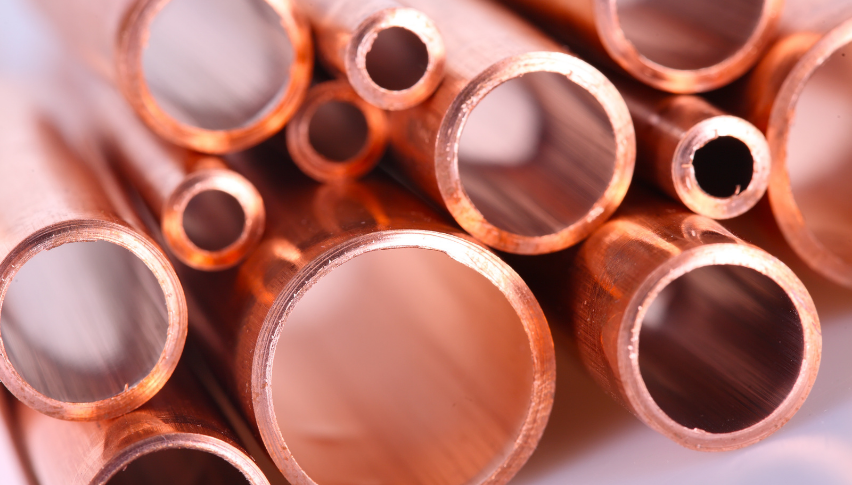 Copper – Pit Stop in the Supercycle Grand Prix
Posted Thursday, July 1, 2021 by
Sophia Cruz
• 2 min read
The very latest news affecting the price of Copper
Why the overall supercycle trend for the metal is looking up
Copper futures have eased off as of late, with a slowdown in profits and rising inventories experienced by many of China's largest producers. Additionally, low premiums have also hit prices hard.
These troubles were compounded by the fact that copper was hit with a double whammy by the US and China, as the Fed dropped hints of monetary tightening, and issues continued to plague Biden's infrastructure bill. This equates to a subdued demand, with China's decision to release its strategic stockpile in a bid to keep prices low, sounding like a death knell. Or so it seemed.
There may be uncertainty with the infrastructure bill, but that uncertainty is with respect to the timing, and not the inevitable implementation. Thus, a steady supply of copper will be needed, not only in the US, but across the globe, as electricity becomes the next oil.
On the matter of China, the Middle Kingdom is the world's largest commodity consumer, and it may very well have strategic reserves that will temporarily offset rising prices, they are not unlimited.
Where the Price of Copper is Headed from Here
Unbeknownst to most of us, a commodity supercycle is currently underway, fueled by crude oil (Brent recently crossed $75 per barrel), which has impacted metals, including copper.
The past 18 pandemic-plagued months have exposed a structural demand that will not be met by the existing supply. It takes approximately ten years to set up a copper mine, and in the interim, while producers try with all their might, to rush whatever they can produce to market, the existing demand is only going to drive prices higher.
COPPER prices have been in an uptrend and have taken support close to its long-term trend line. To back this up, a decade-long resistance has also been broken, as signified by the horizontal line in the chart below: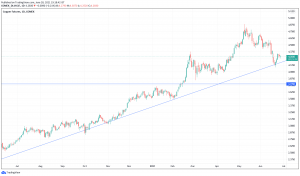 The newly released June quarterly report by the Department of Industry, Science, Energy and Resources forecasts a strong rise in energy commodities, and at the same time does not see any scope of retreat in metal prices.
One of the biggest examples of this boom is the bounce-back of Australia's commodity-based economy. Australia recently faced off with its largest trading partner, China, earlier this year, which led to direct economic sanctions being placed on it by the PRC. Like the underdog in the all-time classic movie, Karate Kid, Australia has managed to kick its bully squarely in the face and hold its own on the back of exports to new commodity markets.
A booming commodity supercycle and a smooth trend beckon a word of caution. While the rally is far from over, attempts to control commodity prices and keep them from getting out of hand, are very likely to be made across the globe, by countries and their respective central banks.
Such market interventions will only serve to make prices increasingly volatile and copper especially, although it is an often-overlooked bet, might require the traders to have stomachs of iron, if they are to hold on through the upcoming rollercoaster ride.