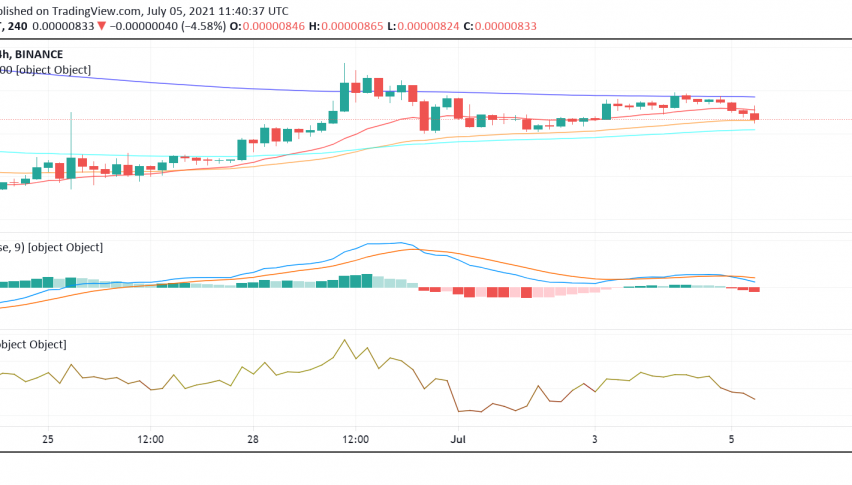 Analysts Taking Shiba Inu (SHIB) More Seriously Ahead of ShibaSwap Launch
Shiba Inu (SHIB) is trading on a slightly bearish track into Monday, down by over 2% since the previous session, amid a cautious mood in the overall crypto market which is weighing on investor sentiment. At the time of writing, SHIB/USDT is trading around $0.0000083.
The rising popularity of the memecoin among the online community has led several analysts and observers to take closer notice of the Shiba Inu coin lately, just a few months after dismissing it as a joke. The digital asset has been gaining further attention lately not only on the back of increased interest in Dogecoin (DOGE) but also recent interest from Tesla CEO Elon Musk, which has convinced fans that it could soon become the next hot cryptocurrency for Musk.
Recently, a crypto analyst and influencer who goes under the pseudonym Coin Bureau shared his reasons for turning bullish about SHIB's prospects via a video on his YouTube channel which has over 1.1 million subscribers. He talked about how Shiba Inu has more applications beyond being a method to transfer payments digitally, unlike Dogecoin.
The SHIB powered DEX ShibaSwap is currently under audit by CertiK ahead of its upcoming launch. The launch of the decentralized exchange is likely to drive interest and adoption of the coin higher soon, especially as it has a team of prominent developers working on it.
According to Coin Bureau, "Where Shiba Inu and Dogecoin differ are the connections they have to the crypto community. DOGE is really just a meme and nothing more… By contrast, SHIB is close to becoming a big player in Ethereum's ecosystem by overcoming the shortcomings of Dogecoin. As community-driven as Shiba Inu is, there definitely seem to be some seriously prolific people behind the project."
Key Levels to Watch
On the H4 chart of SHIB/USDT, we can see that most of the smaller moving averages as well as leading technical indicators MACD and momentum are exhibiting a bearish bias at the moment. However, the presence of buyers on the horizon cannot be dismissed, especially with the larger timeframe MAs flashing buying signals.
For now, Shiba Insu's price has slid below the pivot point at $0.0000086, so it would make sense to keep a close eye on the immediate support which sits at $0.0000076. However, a reversal of the market sentiment could propel more buying interest and send the price back above the pivot and towards resistance at $0.0000097, before it can break past the key $0.000010 level.
Cryptocurrencies were showing strong bullish pressure in the first two months of 2023, but the bullish momentum has faded
7 months ago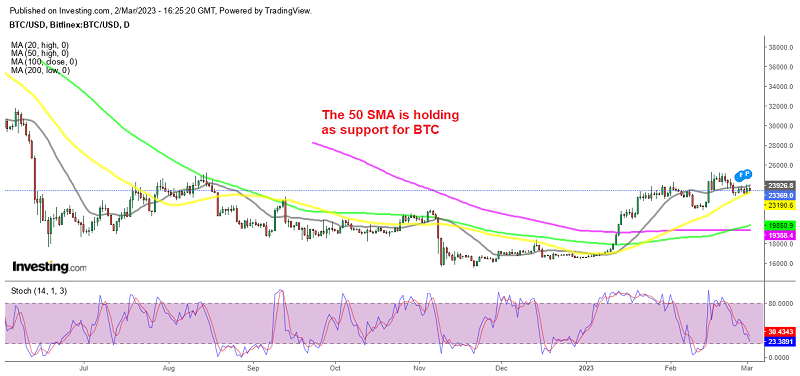 7 months ago