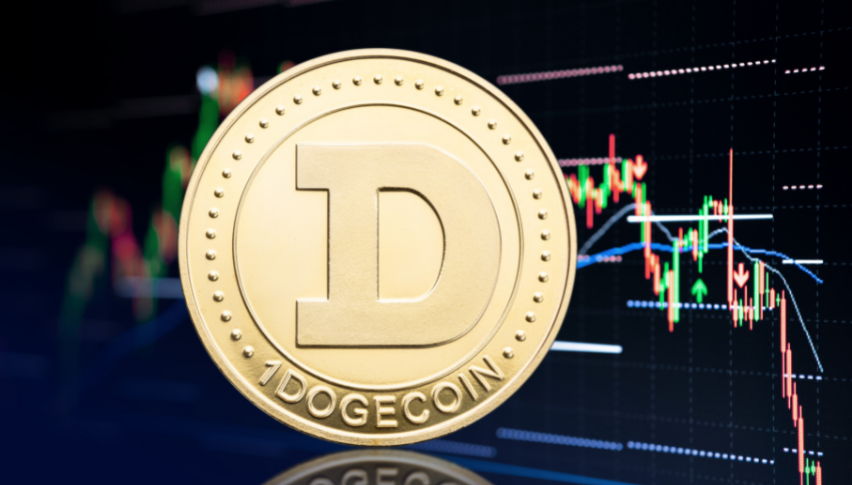 Dogecoin Stays Level and Could Be in for a Breakout
Dogecoin never fails to be an interesting cryptocurrency to watch. Its movement over the last few days has been minuscule, dropping just 0.88% over the last 24 hours.
The coin has managed to steady decline over the week, but nothing drastic. One of the most substantial changes during this week came on the 30th, where Dogecoin (DOGE/USD) spiked by a whole cent, moving from $0.24 to $0.25. Then, on Monday it went from $0.243 to $0.227, moving nearly two cents.
Many analysts expect Dogecoin to break out at some point this year, as it has enjoyed a 4,777.42% return on investment since the beginning of the year. Watching the meteoric rise of this parody crypto coin has been incredible since early in 2021. Dogecoin managed to make headlines time after time and move quickly up the ranks of the crypto currency charts in 2021's first few months.
Dogecoin's Rate Trend for the Year
Looking at the Dogecoin activity from about June 25th to now, there hasn't been much change. We saw a lot of bullish and bearish activity in the weeks leading up to this period, but now a lot of that activity has settled down. That could indicate a breakout on the horizon or a sharp decline. The cryptocurrency market as a whole was quite bullish the first few months of the year, but all that has changed in the past couple of months, since about the middle of May.
Predictions that were quite hopeful for Dogecoin and other cryptocurrencies early in the year are not as rosy colored anymore. Still, with a crypto that's as active as Dogecoin, we expect to see more activity than what we witnessed the last few days. It's not the only crypto that some analysts expect to break out.
We could start to see an increased movement, and particularly bullish behavior, in the cryptocurrency market very soon. New US stimulus checks are expected to roll out starting July 15th, and while these will be smaller checks than before, they are recurring ones that will be issued each month to eligible US citizens.