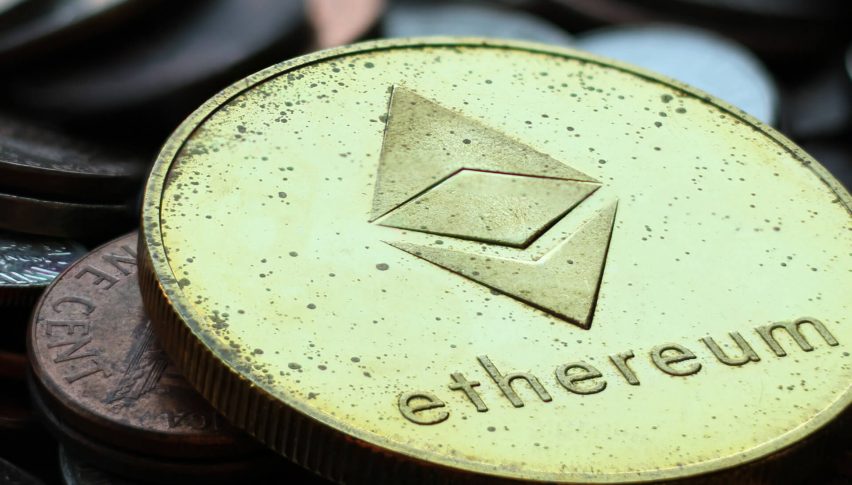 A Weekend Trade Idea For Ethereum (ETH)
It's a quiet day on the crypto front as the leading coins are trading largely flat. With only a few hours to go in the Wall Street trading week, Bitcoin BTC (+2.02%), Ethereum ETH (-0.31%), Litecoin LTC (+2.38%), and Ripple XRP (+1.08%) are mixed. Of course, cryptos trade 24/7/365, and some of the most active times are during the conventional weekend break.
At this hour, there aren't a whole lot of market drivers facing the cryptosphere to report. However, there is one story out of the Ukraine that suggests more aggressive regulations are coming to the mining sector. According to an official Ukrainian disclosure, law officers seized a domestic mining operation that included 5,000 units of hardware. The move is the latest in a seemingly global crypto mining crackdown, where the use of local electricity grids is deemed detrimental to the public good.
So, over the past month, we have seen banking, law enforcement, and governmental actions against crypto traders, investors, and miners. If this trend intensifies, the likes of Bitcoin, Ethereum, and Ripple may be priced very differently next year at this time.
Bearish 4-Hour Trend Intact For Ethereum
The Ethereum 4-hour chart below gives us a good look at this week's range. Prices are off significantly from Wednesday's highs and trading below topside resistance.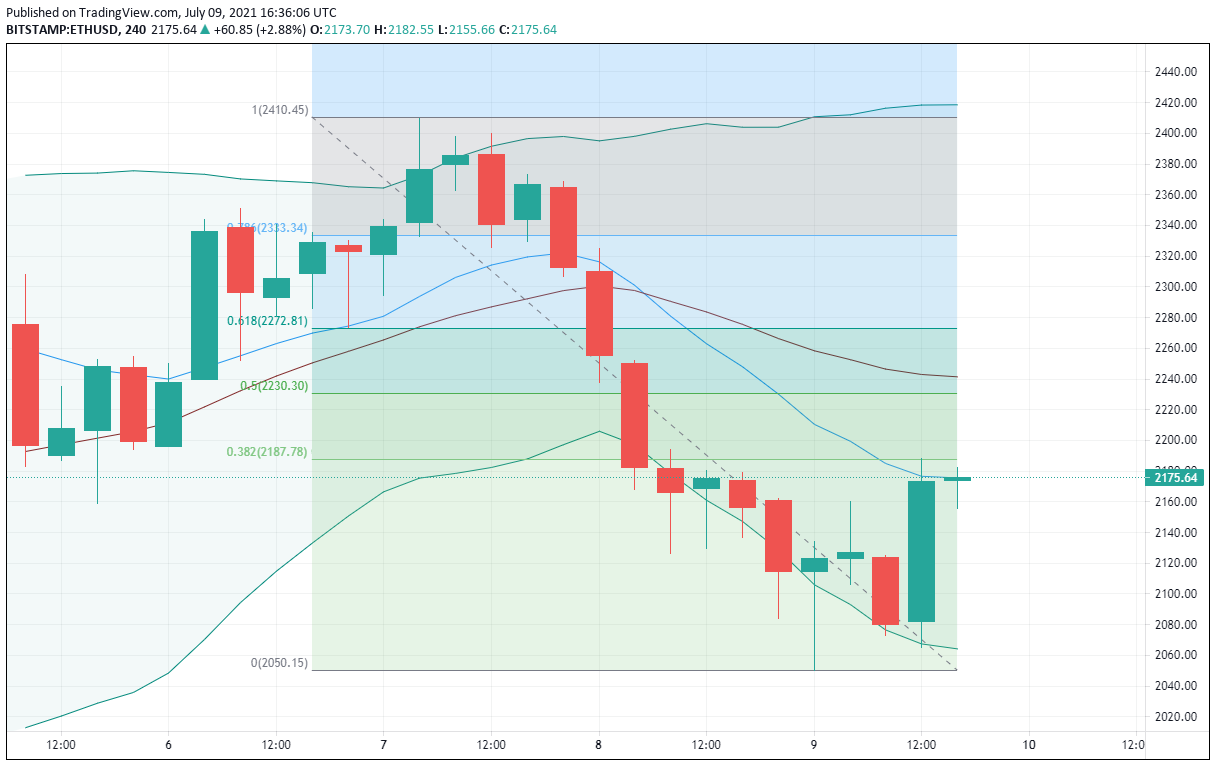 Here are two levels to watch for ETH going into the weekend break: 
Resistance(1): 4-Hr SMA, $2175.27

Resistance(2): 38% Current Wave Retracement, $2187.78
Bottom Line: Currently, a 4-hour bearish bias is warranted toward Ethereum. At press time (about 1:30 PM EST), I'm selling Etheruem with the trend at the market price of $2156.80. With an initial stop loss at $2335.00, this trade produces $356.40 (16.5%) on a 1:2 risk to reward ratio. If you're going to take this trade, then sell entries from $2140.00 to $2187.00 will work. A take profit between $1810.00 and $1800.00 is recommended.