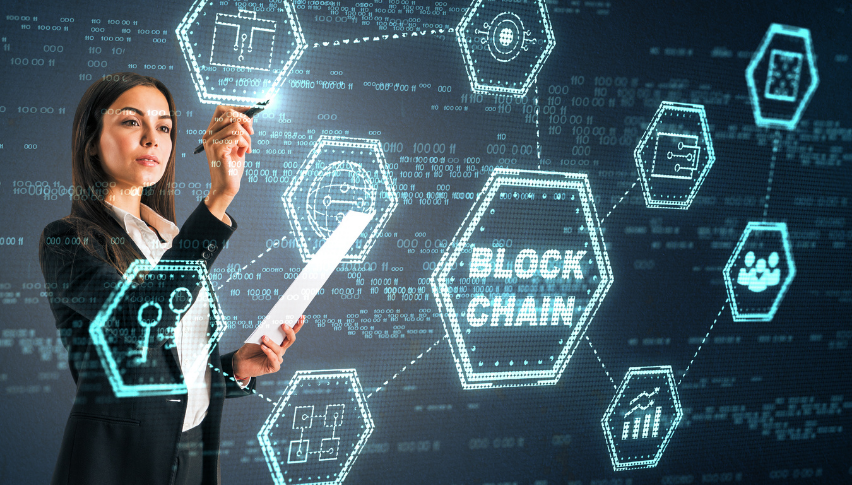 Top Blockchain Networks that Support Non-Fungible Tokens (NFT)
Posted Sunday, July 11, 2021 by
Sophia Cruz
• 4 min read
Investing in Non-fungible tokens (NFT) is extremely popular nowadays, as many collectibles and a lot of digital art pump up on certain platforms and auction houses. NFTs have become part of the crypto ecosystem, boosted by organizations that operate and develop crypto projects. Let us take a look at the top 10 NFT protocols, listed by market capitalization:
Theta blockchain is an end-to-end infrastructure for decentralized video broadcasting, and its concept is to decentralize video broadcasting, information delivery and edge computing, with the objective of making it cheaper. Those who view the web content and share network services will earn incentives that come in the form of a token called TFUEL.
Via this platform, Theta produces data that users will find efficient and cost-effective. In December 2020, THETA.tv launched its native non-fungible tokens (NFTs) for content creators to mint and share with their supporters.
Tezos
In some points, this platform has similarities with one of the leading cryptocurrencies today, Ethereum ETH. Tezos aims towards the advancement of infrastructure without the danger of hard forks and division. Tezos network also supports the deployment of decentralized applications (dApps) with NFT.
In the latter part of June, it was reported that Tezos would support edNeuilly-sur-Seine, in collaboration with Electis, in order to launch the first-ever municipal online voting platform in France. This platform will be launched in September, 2021. McLaren Racing is also reported to be building its own NFT on this blockchain, and will wear the Tezos brand on their race suits.
Chiliz
Chiliz network is a sports fan engagement platform. This network powers the application Socio.com, by providing a space where users and fans support the teams they love using a Fan Token. As a reward, they also receive incentives for active engagement.
Last Wednesday, one of the biggest teams in the NBA, the Boston Celtics announced an official partnership with Socio.com. The iconic team joins 40+ major sporting organizations on Socio.com, to boost the support and engagement of their fans, using the Chiliz platform.
Decentraland
Decentraland is a platform, powered by the Ethereum blockchain, where users can create and experience the virtual world, via a virtual reality platform. This platform is like a simulation game that allows users to explore, trade, play, communicate, and buy and sell collectibles. This is where the future of social platforms begins. NFT helped boost Decentraland, along with its online community.
There's a festival on Decentraland at 6 pm UTC on July 11, 2021. This will be the world's first-ever VR music festival on Ethereum. The event is not only for music lovers, there will be also an announcement for exclusive NFT collections at a marketplace in the event.
Axie Infinity
Axie Infinity is quite popular all over the world, as it has a very strategic and fun game to play. The game was inspired by Pokémon and Tamagotchi; battling and breeding is the main purpose of the game. The governance token of Axie is used to purchase NFTs, in order to start the game.
On the June 29, the 1-millionth Axie was born. This means that the platform has shown rapid growth over several years. The monthly volume of Axie Infinity has also pumped up to 334%, and it is still going up.
Enjin Coin
Enjin Coin, from Enjin, is a digital store of value for NFTs; the platform gives developers the ability to build, design and manage virtual goods on the Ethereum blockchain, with the focus on gaming, enterprise and real estate.
They recently collaborated with the master animators, Virtual Worlds, to rebuild the world's most notable landmarks or monuments, in high quality and with great attention to detail.
Flow
Flow, by Dapper Labs, is a blockchain that is fast, decentralized and developer-friendly, that will serve as the foundation of a new generation of games and apps, as well as the digital assets that support them. Flow does not use sharding, because it already offers multi-node architecture and faster transactions.
In June 2021, Rarible announced an expansion of its NFT marketplace, and built it on the Flow blockchain, which doesn't charge gas fees for the minting, which will open doors to more users or buyers.
Digibyte
Similar to other platforms, Digibyte aims for efficiency, a lot of security and fast transactions with minimal fees. Digibyte can be used as payment for plane tickets or gift cards, and it can create dApps & DigiAssets, such as NFT. The main selling point of this platform is its speed, since it enables you to  create DigiAssets quickly and easily, even if you are not a tech-savvy person.
In July 2021, Lifehash Insurance was launched, and they happily announced that the platform is powered by Bitcoin and Digibyte.
BakerySwap Token
BakerySwap is an automated market-making (AMM) protocol that is based on the Binance Smart Chain. One of the most important features of BakerySwap is the NFT supermarket. It is a platform where you can buy and sell NFT collectibles and digital art. It also allows users to play games and earn tokens.
In July 2021, BakerySwap hit 500,000 NFT transactions. The recent partnership with TOKAU Japan, which offers easy onboarding of celebrities into the NFT world, will help strengthen its position in the NFT market.
The Sandbox
The Sandbox is a gaming-focused ecosystem where artists can create and monetize NFTs. It has partnerships with many industry giants, including Atari and Square Enix. This is the platform where users can create, play or monetize a game using a SAND coin.
According to reports, on July 8, 2021, the popular entertainment franchise "The Walking Dead" came into the Ethereum-based metaverse game, where it is available as a virtual game.
Conclusion
Interest in nonfungible tokens has risen this year. So far, sales have accumulated to $2.5 billion, and still counting. Compare this to the first half of 2020, which amounted to $13.7 million. NFTs may not exist in the physical world but this sure shows that many people appreciate them in all their glory. Investors are now willing to shell out funds to have a piece of their own NFT.