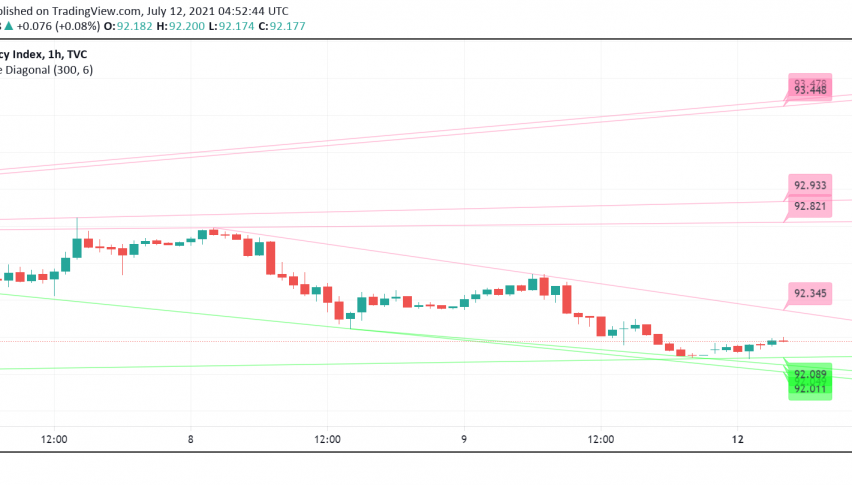 Market Sentiment Improves – US Dollar Traders Eye CPI Data
At the beginning of a brand new week, the market sentiment is gradually picking up, causing riskier currencies to register slight gains against safe haven currencies like the US dollar and the Japanese yen. The US dollar index is trading under slight pressure, at around 92.17 at the time of writing.
The common currency has reclaimed the key $1.18 level against the US dollar on Monday while GBP/USD returns above the $1.39 level. Meanwhile, commodity currency AUD/USD is inching closer to the $0.75 level, although it trades just below this mark for now.
Risk currencies had suffered over the past few sessions as the US dollar gained some strength, driven higher by the Fed's shift in outlook from dovish to hawkish. In addition, rising concerns about the spread of the delta variant of the coronavirus across several countries also weighed on the market sentiment as it heightened fears of a possible delay in global economic recovery.
Looking ahead, investors are likely to train their attention on US CPI figures releasing on Tuesday before entering new positions in the greenback. After the recent FOMC signaled a hawkish shift in the Fed's tones, markets are closely observing inflation and employment data for clues on a possible timeline by when the US central bank could start tightening its monetary policy.
Economists recently polled by Reuters expect consumer prices across the US to have risen by 0.4% MoM and 4% YoY during the month of June. This would make it the third consecutive month when prices have been climbing higher, especially on the back of pent up consumer demand and uneven economic recovery worldwide driving shortage of raw materials and causing input prices for firms to soar.