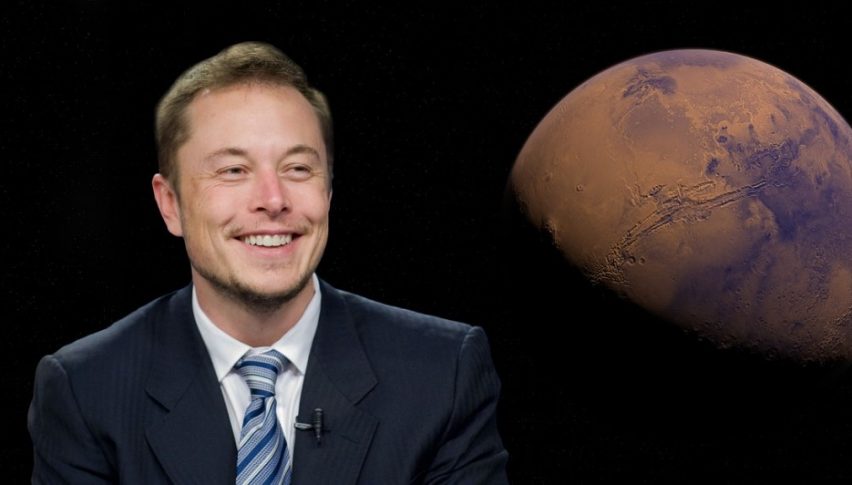 $0.20 Is Now The Key Level For Dogecoin (DOGE)
Elon Musk is back in the news, this time in court over Tesla's acquisition of SolarCity. On Tuesday, Musk took the stand defending his company's US$2.6 billion purchase of the energy production company. The proceedings addressed a lawsuit from shareholders, who claimed Musk had a conflict of interest as acting CEO of both Tesla and SolarCity during the transaction. Since the proceedings, the Musk-favorite Dogecoin DOGE is off about 1.5% and hovering near the $0.20 level.
In reality, the lawsuit against Musk doesn't have much to do with the short-term pricing of DOGE. However, we are talking about the cryptocurrency markets. Coin prices frequently react to the most obscure market drivers, such as rumors or pending litigation. If Musk loses in court, he will potentially be on the hook for billions of dollars. 
While Elon and Tesla can certainly cover the lawsuit's bill, it may take a mass liquidation of Dogecoin to do so. At this point, no one really knows exactly how much DOGE Musk has; however, it is estimated that he is a large holder of the crypto. Back in May, Elon tweeted that "I haven't and won't sell any [Dogecoin]." If he is found liable for upwards of two billion dollars, that sentiment may soon change. 
$0.20 Is The New $0.25 For Dogecoin (DOGE)
Right now, Dogecoin is in the midst of a five-week losing streak. Barring a late-week rally, DOGE will close in the red and make it six.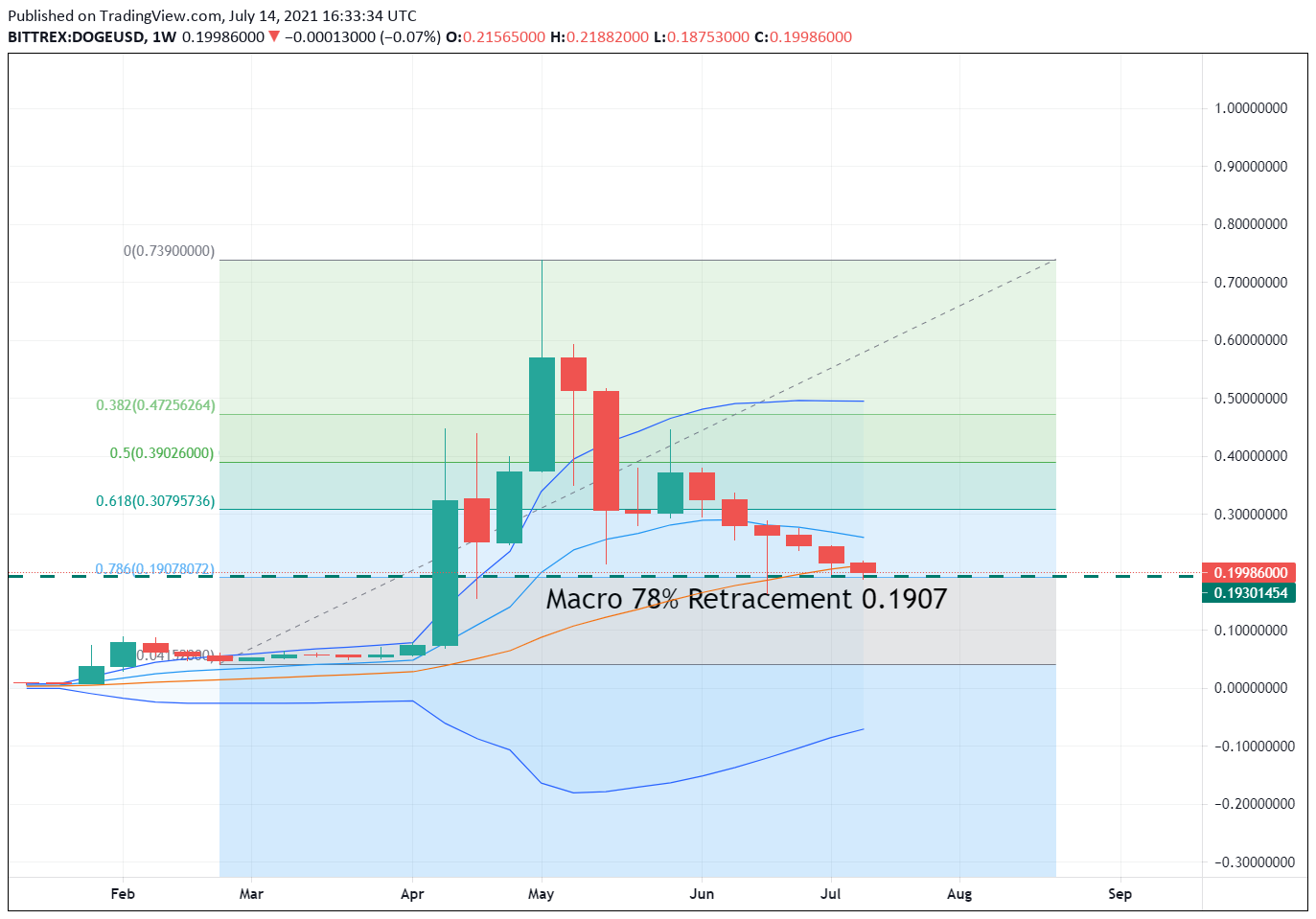 Overview: As you can see on the weekly chart above, the key technical area for DOGE falls between the 78% Macro Retracement ($0.1907) and the $0.2000 handle. In the event this zone fails as downside support, we may see a test of $0.15 quickly. As always, stay tuned for details on how to play the action as the situation unfolds.