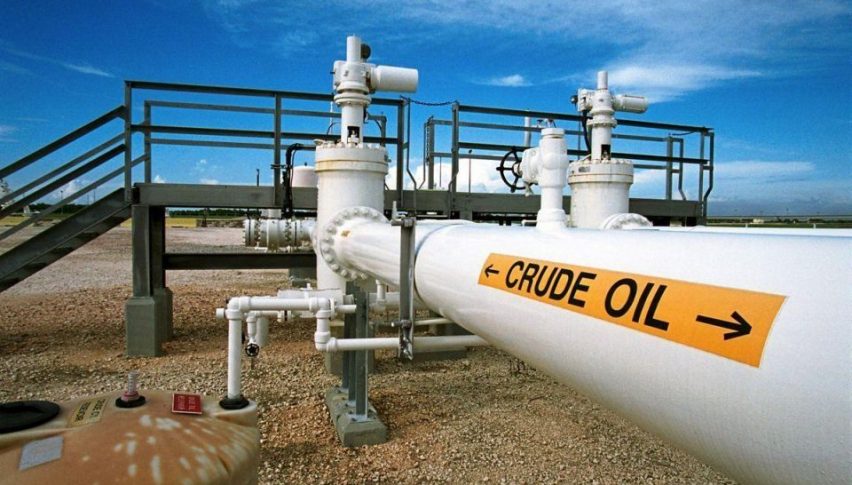 WTI Crude Oil Falls $2.00 As Rollover Approaches
WTI crude oil is on the ropes, off approximately $2.00 per barrel for the session. The leading market driver behind today's action is a reported compromise between Saudi Arabia and the United Arab Emirates (UAE). In a statement from earlier, officials from Saudi Arabia and the UAE agreed to change OPEC+'s baseline supply value to 3.65 million bpd from the existing 3.168 million bpd. This is a policy move designed to sell more oil at the currently elevated prices and ensure availability to global markets.
In the United States, the weekly EIA crude oil stocks report was released to the public. Once again, the figure came in well beneath projections at -7.897 million barrels. This report was issued on the heels of Tuesday's API stocks figure of -4.079 million barrels. 
Thus far, WTI crude oil prices have taken the OPEC+ news to heart, plunging more than 2.5%. To add to today's complexity, the volume split between the August/September contracts now stands at 3/2. Given the progressing rollover, OPEC+ news cycle, inventories reports, and Jerome Powell's testimony before the Joint Economic Committee, WTI crude is likely in for a volatile 48 hours.
WTI Crude Oil Plunges On OPEC+ Compromise
Although the action is bearish today, a bullish bias remains warranted toward WTI crude oil. The long-term uptrend is intact, demand is strong and supplies are dwindling. Unless Powell goes hawkish toward the USD in his Congressional testimony, this market is likely to close the week above $75.00.
Overview: If you're trading USOIL or WTI crude oil futures, be aware of the pending rollover. Price action will become disjointed in the next few sessions as interest moves from the CME's August to September contract. However, if we continue to see concerted selling pressure, a solid buying opportunity may set up nicely for Friday.