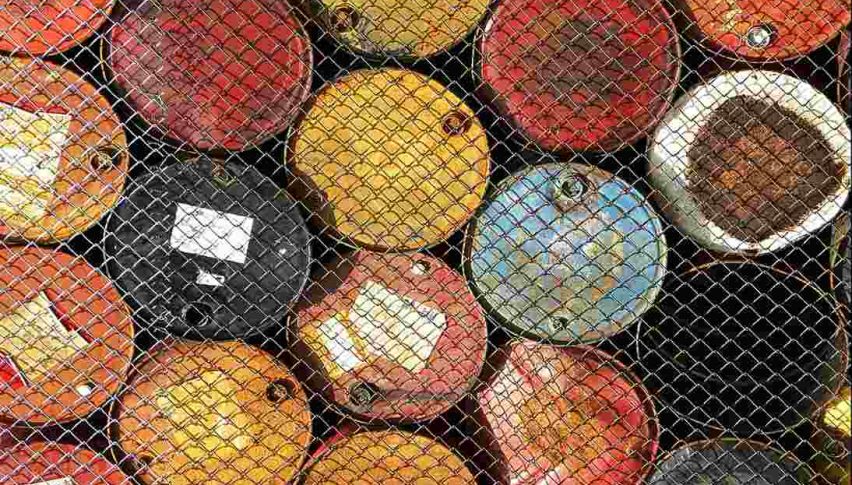 WTI Crude Oil Returns To $70.00 On Positive EIA Report
The weekly crude oil inventories cycle is complete and supplies are on the rise. In a surprise turn of events, both the API and EIA reports came in well above expectations. WTI crude oil futures have largely ignored the data, spiking about 5% on heavy volumes. For now, it looks like the Delta variant panic from Monday is quickly residing.
Without further ado, here are this week's oil inventories statistics:
Event                                                      Actual                   Projected           Previous
API Crude Oil Stocks Report                0.806M                  -4.167M             -4.079M
EIA Crude Oil Stocks Report                2.108M                  -4.466M             -7.897M
Both the API and EIA figures came in significantly above projections. These numbers buck seasonal trends and suggest that consumption has fallen off after the July 4th holiday. The EIA report is especially surprising, as it missed projections by upwards of 6.5 million barrels. Since the EIA release at 10:30 AM EST this morning, WTI prices are up big, ignoring the uptick in supply and bringing $70.00 back into play.
EIA Report Comes In Positive, WTI Gets Back On The Bull
Today's price action in WTI crude futures is indicative of an exceedingly bullish market. Despite Delta variant fears, potential Fed tapering, and a surprise EIA report, bidders have dominated the action. Make no mistake — a strong intermediate-term upside bias remains warranted.
Overview: This morning's EIA report was certainly an interesting one. It appears that the spike in supplies is largely due to receding refinery utilisation. Although the EIA listed gasoline inventories as being down -0.121 million barrels, weekly refinery utilisation also fell -0.4%. This is an interesting phenomenon given that gas prices are at near-10 year highs and demand remains strong. Is this the beginning of an energy sector supply chain breakdown? At this point, only time will tell.