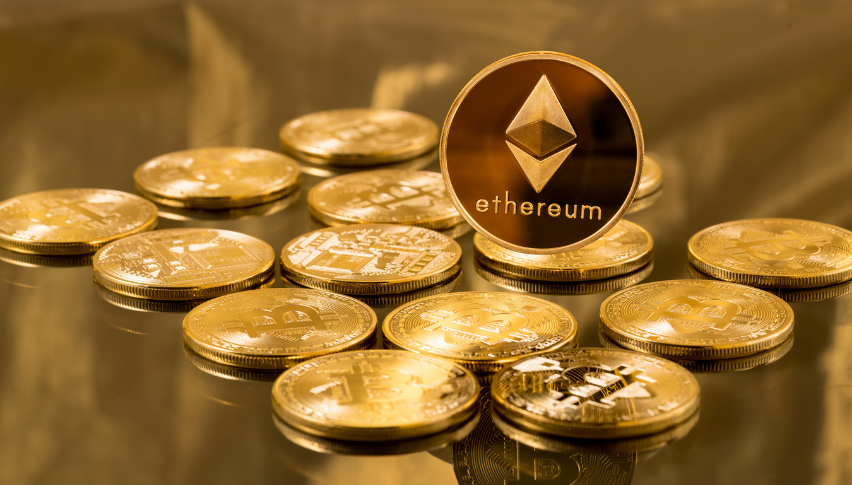 Cryptos Spike Higher, Ethereum (ETH) Drives Toward $2,500
Over the past several months, a cavalcade of regulatory moves and crackdowns have driven bearish participation to the crypto markets. Now, an exceedingly bullish underpinning is prompting heavy bidding. On the heels of Amazon.com's early-Monday announcement, Bitcoin BTC (+13.64%), Ethereum ETH (+9.81%), Ripple XRP (+10.84%), and Litecoin LTC (+9.75%) have all broken out to the positive. For Ethereum, values are challenging July's high.
Unless you've been away from the markets, you've likely heard about Amazon's blockbuster announcement from earlier today. If not, here are the key points:
Amazon.com plans to begin accepting cryptocurrency payments by the end of 2021.

Bitcoin is the first of potentially eight coins to be accepted. Others include Ethereum, Cardano, and Bitcoin Cash. 

Amazon is planning to develop its own cryptocurrency, some kind of "native coin."
It's an understatement, but Amazon's announcement is a major crypto game-changer. The company is the world's largest online retailer and second only to Walmart in aggregate retail revenues. If Amazon follows through on plans to enter the cryptosphere, the demand for and circulation of targeted coins will increase exponentially. In all honesty, Amazon taking payments in Bitcoin, Ethereum, and other cryptos may be the biggest mainstream adoption move that can be made.
Ethereum Closes In On $2,500
Ethereum hasn't traded $2,500 since the middle of June. Given the newfound interest in cryptos, it appears as though this level is to come back into play shortly.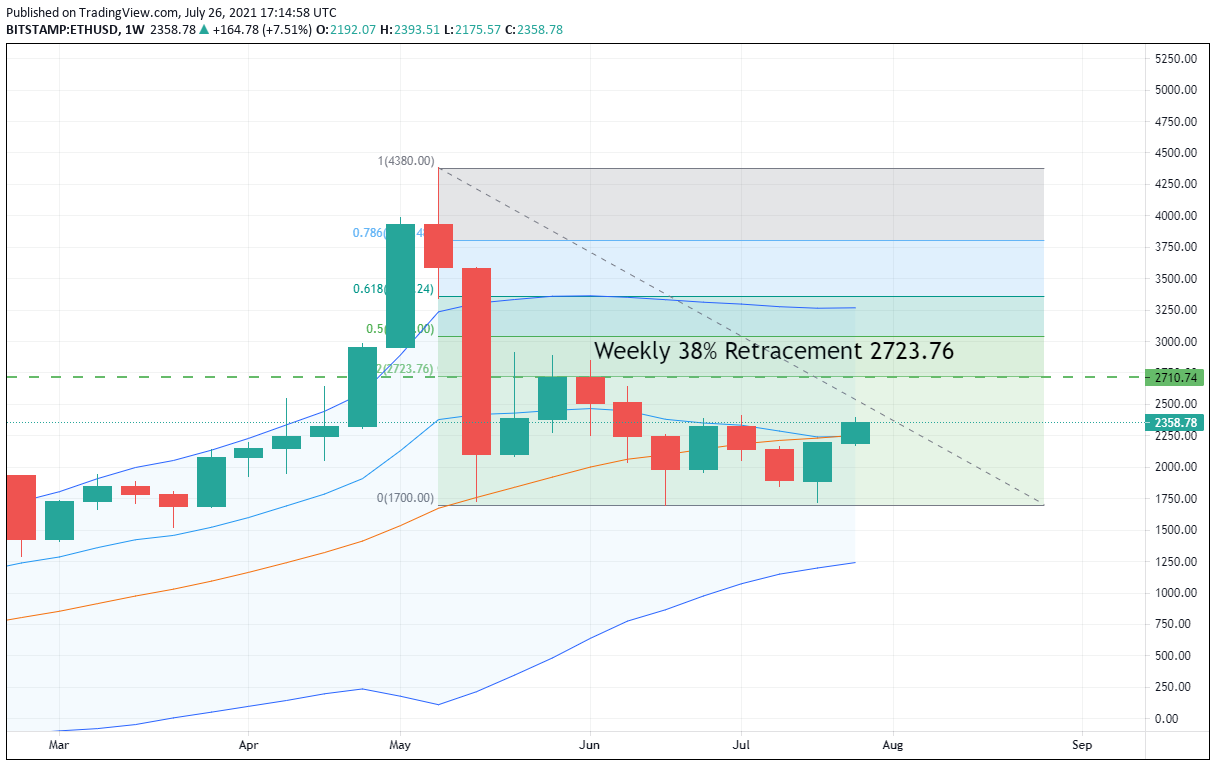 Bottom Line: At press time, Ethereum has broken above the weekly Bollinger MP ($2,255) and the Weekly SMA ($2,247). Subsequently, price is in bullish territory and the short-term trend is up.
If we see ETH continue to display strength, a nice shorting opportunity may come into play later this week. Until elected, I'll be looking to go short from just beneath the Weekly 38% Retracement from 2675.00. With an initial stop loss at $3,175, this trade produces 18.6% ($500) on a standard 1:1 risk vs reward ratio.