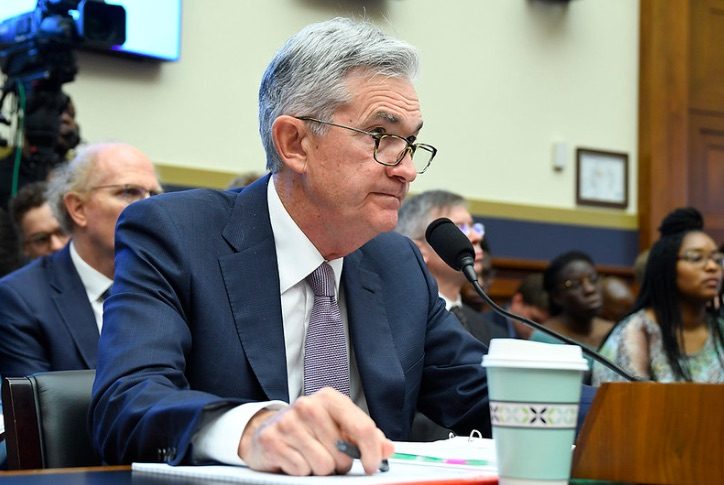 Forex Signals Brief for Jul 26: Will the FOMC Shock Markets?
US Wrap
We could very well be about to witness one of the most important FOMC meetings we've had in many years, with this week's Fed announcement likely to be the main focus of the week.
To close out Friday, we've seen a huge bounce in equity markets with some strong earnings results helping to catapult the SPX back to all-time highs above 4,400 and the Dow Jones breaking the 35,000 level.
The USD has not been so strong over the past week, but it continues to hold up well, in what is an interesting time for markets across the world.
Bitcoin was clearly also the story of the past week, after dropping under $30,000, we've seen a number of days of heavy buying. Price has run as high as $40,000 today, before softening, after news that Amazon was looking at adopting it as a form of payment. Although, this is yet to be confirmed from an official source.
The Data Agenda
Much of the focus this week will be on the FOMC and what Jerome Powell has in mind for US monetary policy.
As we know, Powell has so far failed to really acknowledge inflation despite it getting out of control in the eyes of many. They've been calling it 'transitory' when in fact there is clearly some underlying issues in the economy at the moment.
The belief is that the first move from the Fed will be to taper bond buying before they move on rates, so that is one key point to look out for. Similarly, the Fed has left itself in an impossible position in some ways, given they have printed so much money now and the Government has racked up so much debt, hiking interest rates could well send shockwaves through all parts of the economy.
Elsewhere, we should also look out for US GDP along with key numbers in Europe with German jobs and GBP, Canadian GDP, Eurozone CPI and Chinese manufacturing PMI.
Forex Signal Update
The FX Leaders Team hit 12 winners from 23 trades, last week as we saw some wild swings in the crypto space, while the majors continue to be under pressure.
XRP – Active Signal
XRP has been dragged higher thanks to the surge in Bitcoin and is currently holding above the $0.60 level.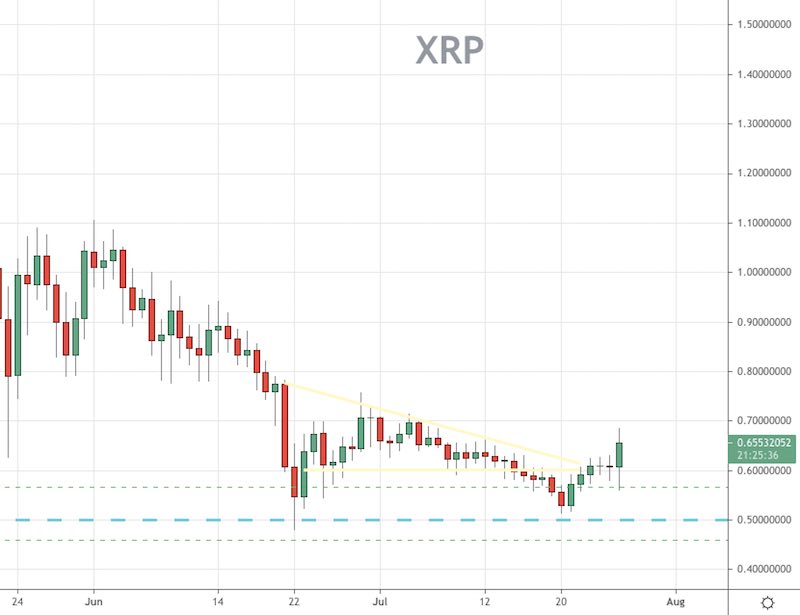 AUD/USD – Active Signal
The AUD/USD has so far failed at resistance at the 0.7400 level and our short signal run nicely into our take profit.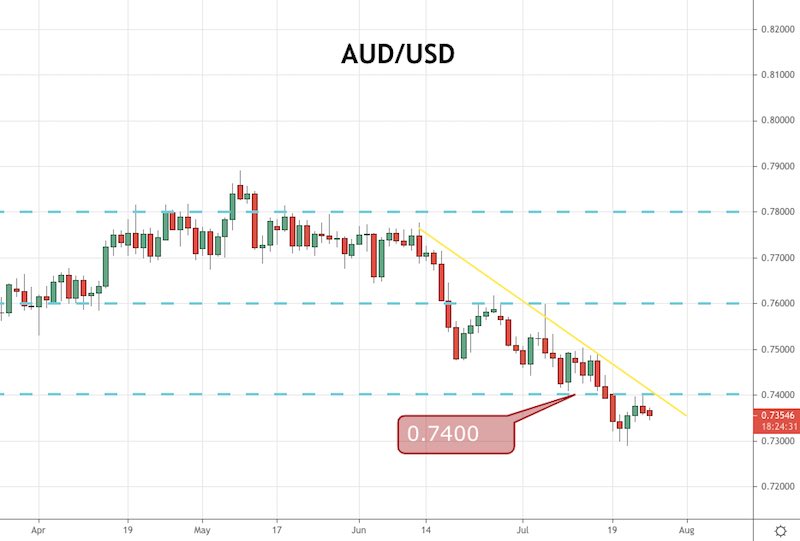 Cryptocurrency Update
BTC has been ripping higher over the course of last week and has now traded as high as the $40,000 level.
This has been one of the biggest jumps we've seen in a while and once again the $30,000 level holds up really strongly despite this time around initially appearing like it was going to crack only this time last week.
We might also be interested to watch the FOMC this week as Powell might very well comment on cryptocurrency. We should have our ears out for any talk of regulation and also his latest take on the potential for a US CBDC.