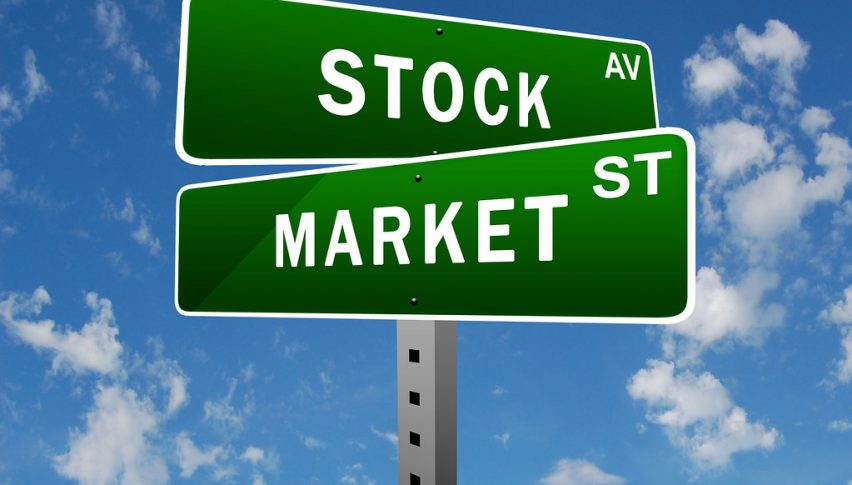 U.S Stock Indices Open Fed Week Flat
Q3 of 2021 is in full swing and the U.S. indices continue to post record high after record high. At the halfway point of the Wall Street session, the DJIA DOW (+19), S&P 500 SPX (+3), and NASDAQ (-17) are all hovering near their all-time peaks. However, today's action has been muted as traders and investors exercise caution ahead of Wednesday's Fed announcements.
From a policy perspective, not much is expected from this week's Fed meeting. Unlimited QE is likely to remain in place, with the Federal Funds Rate being held at 0.0-0.25% and $120 billion of monthly purchases continuing. Nonetheless, the markets are going to be watching Jerome Powell closely for any hint that the Fed is considering limiting open market activities. As we roll deeper into Q3 2021, talk of Fed tapering will be of paramount importance to equities valuations. Perhaps the dialogue will begin this week.
On the financial news front, U.S. New Home Sales (June) fell to 676,000 from May's figure of 724,000. Subsequently, June's New Home Sales stats are the lowest of the COVID-19 era. The number vastly underperformed expectations of 800,000, due in large part to high prices and lagging supply. 
Right now, neither the Delta variant nor Fed tapering speculation is doing much to the American indices. For the DOW, valuations are north of 35,000, a level not imaginable a mere 16 months ago.
The U.S. Indices Continue To Tread North
Thus far, 2021 has been a big year for the Dow Jones Industrial Average and the other American indices. In the case of the DOW, values have rallied from a yearly open of 30,606 north of 35,000 ― a gain of more than 14%.
Overview: For the time being, there really aren't a whole lot of technical resistance levels in view. Fundamentals are ruling the U.S. indices as infrastructure spending and lax Fed monetary policy have investors betting on inflation. Until we see a shift in the Fed's tone, or another round of COVID-19 economic lockdowns, American stocks will very likely continue their trek north.