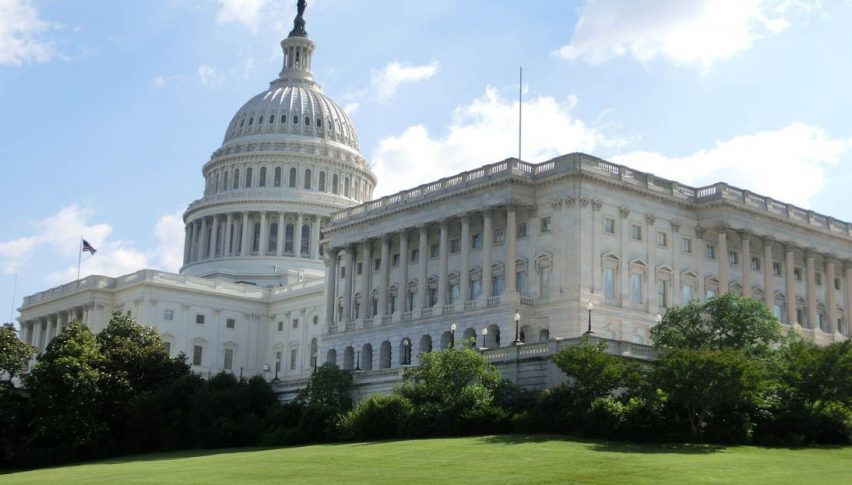 Cryptos Flounder As Senate Hearings Get Underway
The United States Senate Committee on Banking, Housing, and Urban Affairs has turned its attention to the cryptosphere. In today's hearing titled "Cryptocurrencies: What Are They Good For?" members of the Senate have taken turns bashing the current incarnation of cryptos. Amid the testimony, Bitcoin BTC (-5.2%), Ethereum ETH (-6.32%), Ripple XRP (-4.84%), and Litecoin LTC (-3.50%) have all taken a dive. Also, Dogecoin (-10.01%) and Tron (-7.03%) are off significantly.
At this point, it's unclear what the ultimate goal of today's hearing is. However, one thing is for sure: the Senate isn't fond of cryptos or their growing standing in the world of finance. Here are a few key quotes from this morning's proceedings:
Sen. Elizabeth Warren (Democrat, Massachusetts)

: "Instead of leaving our financial system at the whims of giant banks, crypto puts the system at the whims of some shadowy faceless group of super coders and miners."

Sen. Jon Tester (Democrat, Montana)

: "They're [China] shipping 'em around the world because they know these guys can raise hell with our financial system."

Sen. Sherrod Brown (Democrat, Ohio)

: "There's nothing democratic or transparent about a shady diffuse network of online funny money."
The witnesses under interrogation were St. Mary's University School of Law professor Angela Walch, Executive Director of Coin Center Jerry Brito, and Chai of the Filecoin Foundation Ms. Marta Belcher. Each witness is well-versed in crypto, something that members of the Senate Banking Committee are not. If you care to watch the shameless political grandstanding, feel free to check out the hearings here. 
Dogecoin Hovers Near The $0.20 Handle
It has been a rough session for Dogecoin. Prices are off about 10% with DOGE revisiting the $0.20 value area.
Overview: If nothing else, today's hearings in the Senate are one more sign that the U.S. government is committed to heavy crypto regulation. As of now, the SEC, Congress, and IRS are all interested in becoming players in the cryptosphere. When coupled with recent crackdowns in China, Japan, and the U.K., it's safe to say that change is coming to the cryptocurrency trade.
In many ways, the Senate Banking Committee's condemnation of digital money shows how deep their allegiance really is to the traditional mega-banks of Wall Street. Only time will tell how far they will go to put the cryptocurrency rabbit back in the hat.