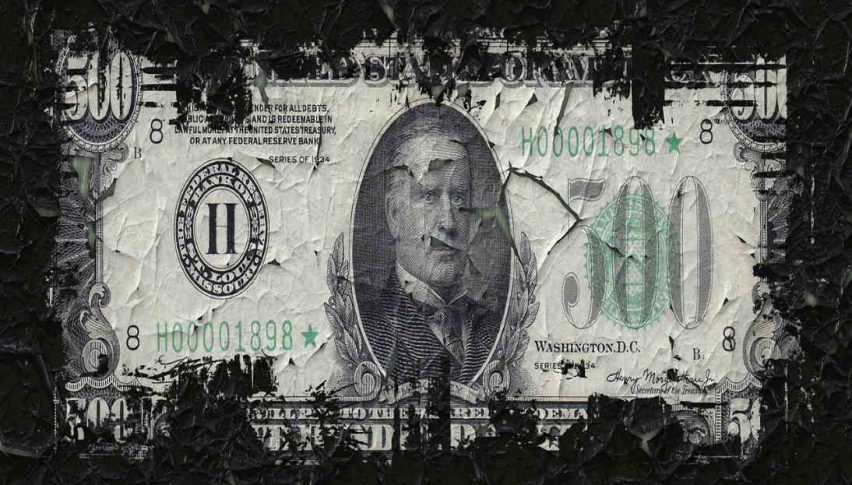 July 2021 FOMC Statement: Recap & Highlights
Today has brought an active economic calendar, featuring the EIA Crude Oil Stocks report and July FOMC Statement. On the FOMC front, not much was expected. Even though inflation is at decade-long highs, the Fed was projected to stay the QE course. For crude oil, inventories were to drop; they did by 4.089 million barrels. Subsequently, WTI crude oil rallied about 1% as a weakened USD and lagging supplies brought bidders to the market. 
As we roll deeper into 2H 2021, the key economic discussion will revolve around the Fed's tapering of asset purchases. Currently, the central bank is buying $120 billion per month in bonds, corporate debt, and mortgage backed securities. An interest rate hike is not expected until March 2022 at the very earliest ― is today the day "tapering" becomes the biggest keyword in finance?
The July FOMC Statement: Recap & Highlights
The FOMC Statement is in and no real surprises are in the text. Perhaps Jerome Powell's presser later today will give the markets something to chew on. 
Here are the key excerpts from the July FOMC Statement:
"With progress on vaccinations and strong policy support, indicators of economic activity and employment have continued to strengthen."

"Inflation has risen, largely reflecting transitory factors."

"Overall financial conditions remain accommodative, in part reflecting policy measures to support the economy and flow of credit to U.S. households and businesses."

"The path of the economy continues to depend on the course of the virus."

"Progress on vaccinations will likely continue to reduce the effects of the public health crisis on the economy, but risks to the economic outlook remain."

"The Committee decided to keep the target range for the federal funds rate at 0 to ¼ percent."
Bottom Line: Simply put, it's more of the same from the Fed. Recent inflation is being dubbed "transitory" and the $120 billion in monthly asset purchases is to remain in place. However, there was some verbiage that alluded to the Fed "making progress" toward its goals with the asset purchases. Most in the financial media are taking the vague dialogue as a signal of forthcoming tapering. At press time, the markets aren't reacting much to this afternoon's FOMC Statements as daily trading ranges remain tight.