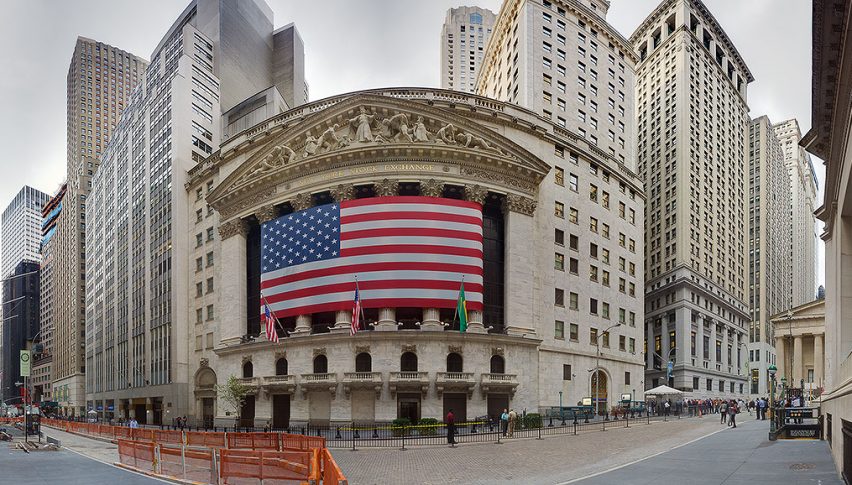 COVID-19, Infrastructure Headline Monday's Economic News
It's a slow open to the Wall Street trading week as fresh COVID-19 fears and infrastructure talk are dominating sentiment. At press time, the DJIA DOW (+10), S&P 500 SPX (+0), and NASDAQ (+20) are modestly positive. For now, the DOW trading above 35,000 is the key barometer of current equities market sentiment and economic optimism.
Over the weekend, breaking news on the COVID-19 front is beginning to alarm health experts. Reports in circulation indicate that new cases of COVID are spiking in Florida and Arizona. In Florida, hospitalizations have reached levels not seen since 2020. Also, Arizona recorded 2000 new cases on both Saturday and Sunday. These are not positive numbers and suggest that forthcoming lockdown measures may be in the offing.
On the infrastructure front, the U.S. Senate is poised to vote on the $1 trillion bipartisan spending bill. According to sources on Capitol Hill, both Republicans and Democrats are prepared to pass the bill this week. If so, we may see more appreciation in U.S. large cap stocks as traders price in the potential economic impact of the spending.
Infrastructure Economic Benefits Outweigh COVID-19 Fears To Open Week
At the moment, the markets appear giddy over the prospect of another round of government stimulus. The U.S. indices are pressing higher as we roll deeper into Q3 2021.
Overview: For the time being, it's all systems go for U.S. stocks. The COVID-19 economic recovery is progressing and investors are actively seeking ways of offsetting growing inflation. It's apparent that equities are one of the preferred means of doing this. So, until we see a more hawkish Fed, the stock market will very likely continue to grind higher. Barring a major shift in fundamentals, a bullish bias toward the U.S. indices is warranted.