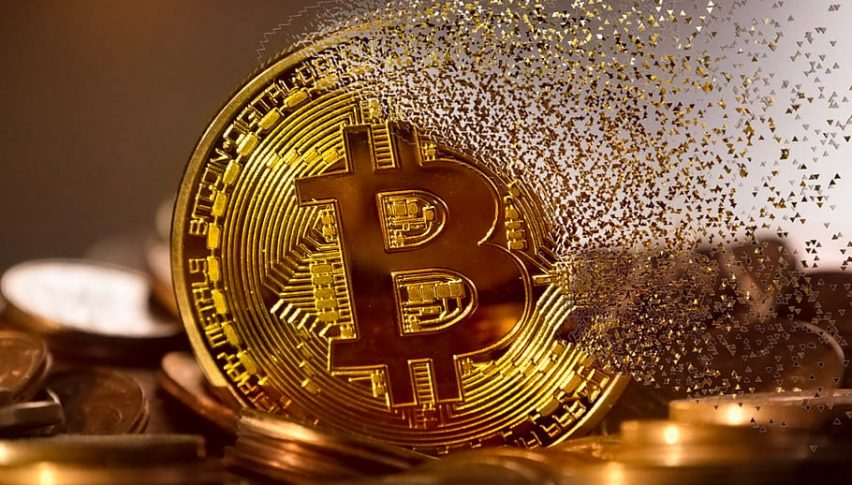 Bitcoin (BTC) Approaches $40,000 Once Again
For the third time in the past week, it appears as though Bitcoin BTC (-0.81%) is preparing to test the $40,000 level. $40,000 is turning out to be a key value area for BTC ― it is drawing heavy two-way action and is a potentially powerful intermediate-term resistance zone. As we head deeper into August's trade, one has to wonder if Bitcoin bidders can take out this important technical level. 
In a report from earlier today, CNBC delved into the current state of IRS confiscation of cryptocurrencies. The numbers were astounding, especially for 2021. According to Jarod Koopman, director of cyber crime at the IRS, the IRS has seized $1.2 billion in cryptocurrencies so far in 2021. This figure dwarfs that of 2019 ($700,000) and 2020 ($137 million). 
If nothing else, Koopman's statement indicates that the IRS is dedicated to confiscating any and all "illegal" crypto stores. And, as the values of these assets has gone up, the IRS has become more sophisticated and aggressive in their operations.
At this point, a sweeping U.S. regulation of cryptos is almost guaranteed by the end of 2022. However, industry leader Bitcoin is holding relatively firm. $40,000 is back in view and recent bullish sentiment has been consistent.
Bitcoin Back At $40,000
The daily chart below gives us a solid look at where Bitcoin currently stands. Prices remain above the current wave 38% retracement (37,526) and Daily SMA (38,114). Technically, the late-July uptrend is intact and valid.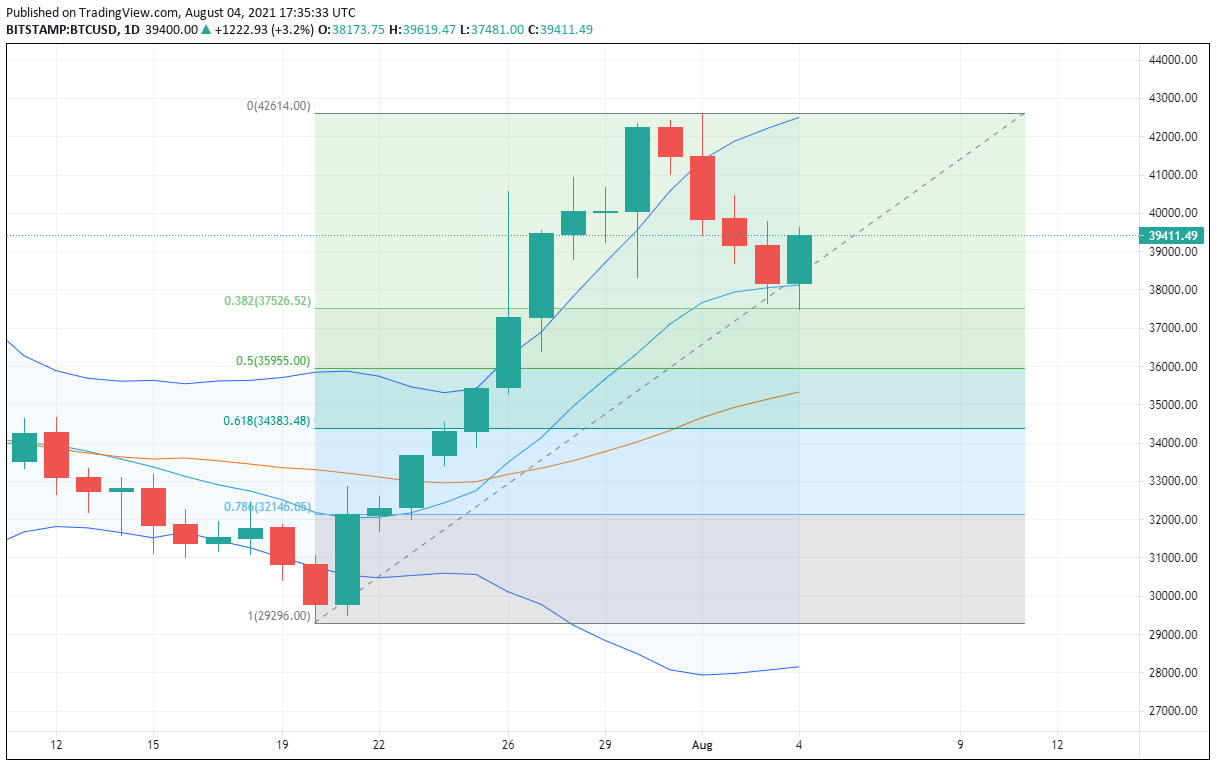 Overview: Late-July was a positive time for Bitcoin; unfortunately for bulls, early-August has been the opposite. However, until we see a major pullback beneath 37,500, a bullish bias will continue to be warranted.