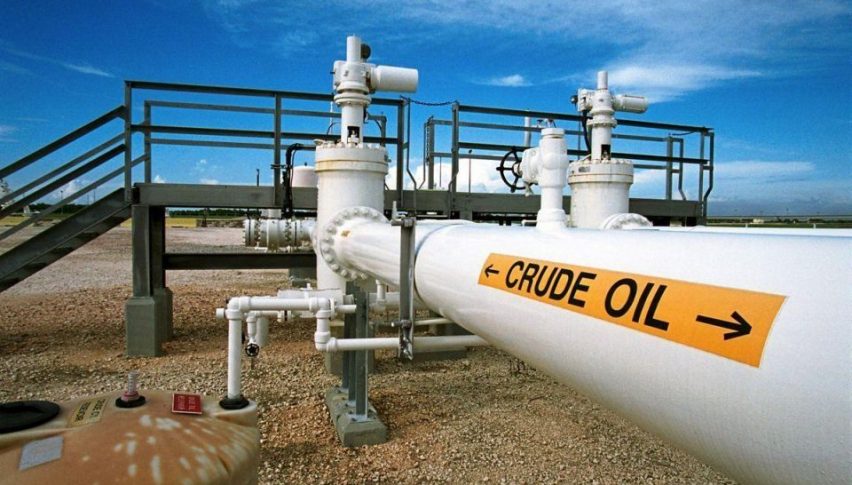 EIA Reports Slight Drop In The U.S. Oil Supply
It's Wednesday and that typically means the weekly U.S. crude oil inventory cycle is in the books. Earlier, the EIA reported that American inventories fell by 0.447 million barrels last week. This figure outperformed expectations (-1.271M), but was well down from last Wednesday (3.626M). Today's EIA stats came on the heels of Tuesday's API number, which stood at -0.816M. So, at least for last week, the EIA and API agree on current U.S. crude oil supply levels.
Thus far, WTI crude oil has had a tough time finding footing. September futures are down more than 0.75% and trading in the neighborhood of $67.50. At this point, it appears that the COVID-19 Delta variant and a surprise order from the Biden administration has derailed 2021's bullish crude oil market.
During the U.S. premarket hours, reports alluding to a new White House directive aimed at OPEC+ began to surface. Here are the broad strokes:
The White House called on OPEC+ to increase oil production.

Biden administration on OPEC+ removing production cuts gradually:

"[It's] simply not enough during a critical moment in the global recovery."

NSA Advisor Jake Sullivan:

"competitive energy markets will ensure reliable and stable energy supplies. OPEC+ must do more to support the recovery."
With U.S. gas prices up more than $1 per gallon year-over-year, it looks like the White House is feeling some political heat. Only time will tell if today's move on OPEC+ will have a resounding impact on oil prices.
WTI Crude Oil Prices Down Big Thus Far In August
 WTI crude oil and USOIL are well off yearly highs through the first 10 days of August. While a retracement isn't too uncommon during the late-summer, this one has been significant. For August, USOIL is down more than 7%.
Overview: Remember, a pullback of 10% or more from a periodic high is considered a correction. Right now, USOIL is on the verge of doing just that. If we see tomorrow's range break beneath today's low ($66.69), prices are likely to quickly test $65.00 and officially enter corrective territory.