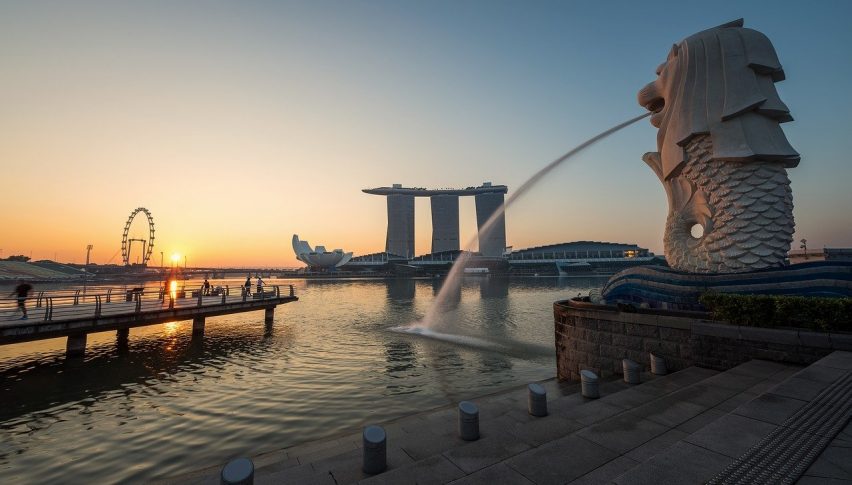 Singapore's Government Upgrades Economic Outlook for 2021
Singapore has turned more optimistic about its economic growth outlook after its Q2 GDP came in higher than forecast and the nation has started rolling out COVID-19 vaccines at a faster pace. The city state's government expects its economy to grow by 6-7% in 2021 as opposed to its previous forecast for 4-6% growth.
In the second quarter of the year, Singapore saw its economy expand by 14.7% YoY, which was a better performance than the official estimate for a 14.3% growth. In addition, it also outperformed economists' forecast which was for a 14.2% growth instead. Although, in absolute terms, the economy's growth is yet to catch up to pre-pandemic levels, coming in 0.6% lower than the growth seen in Q2 2019.
Gabriel Lim, Permanent Secretary at the Ministry of Trade and Industry, notes, "Barring a major setback in the global economy, the Singapore economy is expected to continue to see a gradual recovery in the second half of the year, supported in large part by outward-oriented sectors.
The government is hopeful that once international travel is permitted, Singapore's consumer-facing businesses and labor market could also see a stronger rebound. While the economy is heavily reliant on international trade, the labor market conditions would improve once migrant workers, which make up a significant percentage of Singapore's workforce, are allowed to return to the nation.
Impact of the SGD
Early on Wednesday, the Singapore dollar is trading under pressure against the US dollar, which is on a strong bullish trend in anticipation of the Fed advancing its plans to start tapering its stimulus. In addition, the SGD remains weighed down by the rampant spread of COVID-19 infections across the world as Singapore's economy is heavily trade-reliant.
At the time of writing, USD/SGD is trading bullish at around $1.359. Later in the day, the pair could experience some volatility on the release of US CPI figures.