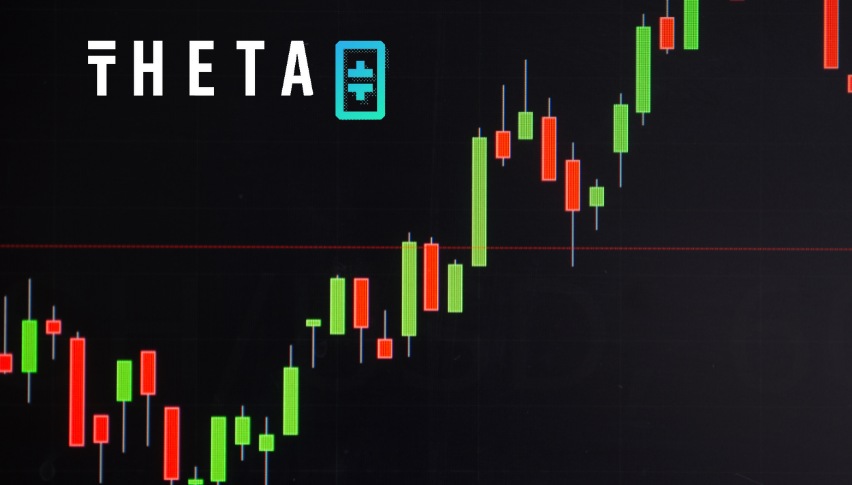 Theta Starts Off the Week with a 12% Spike
It's the start of a new week and Theta is already off running, up to $7.93 (THETA/USD). That's a 12.33% increase from yesterday and a nice rebound from the midweek drop from last week.
Analysts were urging investors to by up Theta quickly Wednesday, Thursday, and Friday in preparation for a new week to start and the potential surge forward. Now that Theta is on the rise, anyone who invested over the last few days is starting to see dividends pay off.
Theta has enjoyed a week over week increase over the last month, proving very profitable for investors who are buying during the weekly low ebb and then making their money back as the new week begins. The pattern has changed up from week to week, with some recent weeks showing a drop on Monday, but that's not the case this week.
While parts of Theta's behavior are unpredictable, what has been predictable is that its drops of recent have been short and have led to a relatively quick rebound and continued to rise for this digital asset. The question at this point is how long Theta can keep up the momentum. Overall, the cryptocurrency market is looking healthy, and many cryptos have seen increases week over week since the major market dip on June 20th. Most of them have rebounded from that, and cryptos like Theta are being pointed out as ones to watch because of their consistent gains.
How Far Can Theta Go?
Looking ahead at where Theta is moving, the next resistance level is $9.00, since we expect to move past $8 sometime today. Before the market drop on June 20th, Theta was testing the $10 level, peaking at $9.97. The last time this crypto was above $10 was in early May, and the strong, continually improving performance for Theta makes it easy to predict that a $10 rate is likely in the near future.
We are not the only analysts predicting Theta at $10, and a lot of investors are looking for that key resistance level. At that point, they may start selling off, and the bears may get ahold of Theta for a while, so watch for that.