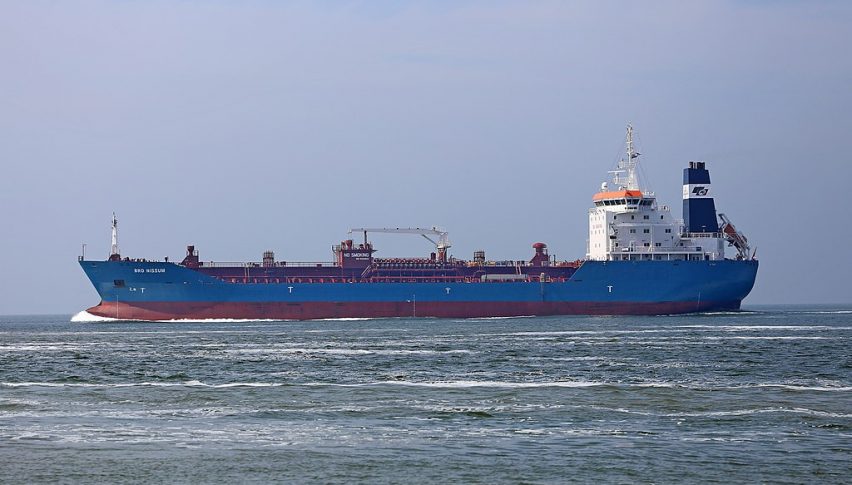 WTI Crude Oil Rallies As EIA Reports 2.979M Barrel Deficit
It's Wednesday and the weekly American crude oil inventory cycle is complete. Earlier today, the U.S. Energy Information Agency (EIA) reported a 2.979 million barrel draw on domestic oil inventories. Although this figure was a week-over-week improvement, it did miss expectations (-2.683M). In the wake of shrinking supplies, CME WTI crude futures are back on the bull. Prices are holding firm near $68.00 on fairly strong volumes.
Today's EIA numbers come on the heels of yesterday afternoon's stronger-than-expected API stocks figures. Tuesday's API inventory stats came in at -1.622M, above expectations (-2.367M) but below last week's number (-1.163M). At this point, this week's inventory cycle hasn't been much of a game-changer. Inventories are down moderately as late-summer demand persists.
For USOIL and WTI crude oil futures, it's been a bullish three days on the markets. Prices are up more than 9% from Monday's low ($61.74). Now, an upside bias is warranted as $70.00 is back in view.
Crude Oil Supplies Continue To Fall As WTI Rises
The past three days have been big for WTI crude oil prices, nearly erasing he previous seven-day losing streak. Can WTI and USOIL challenge yearly highs near $75.00 by October?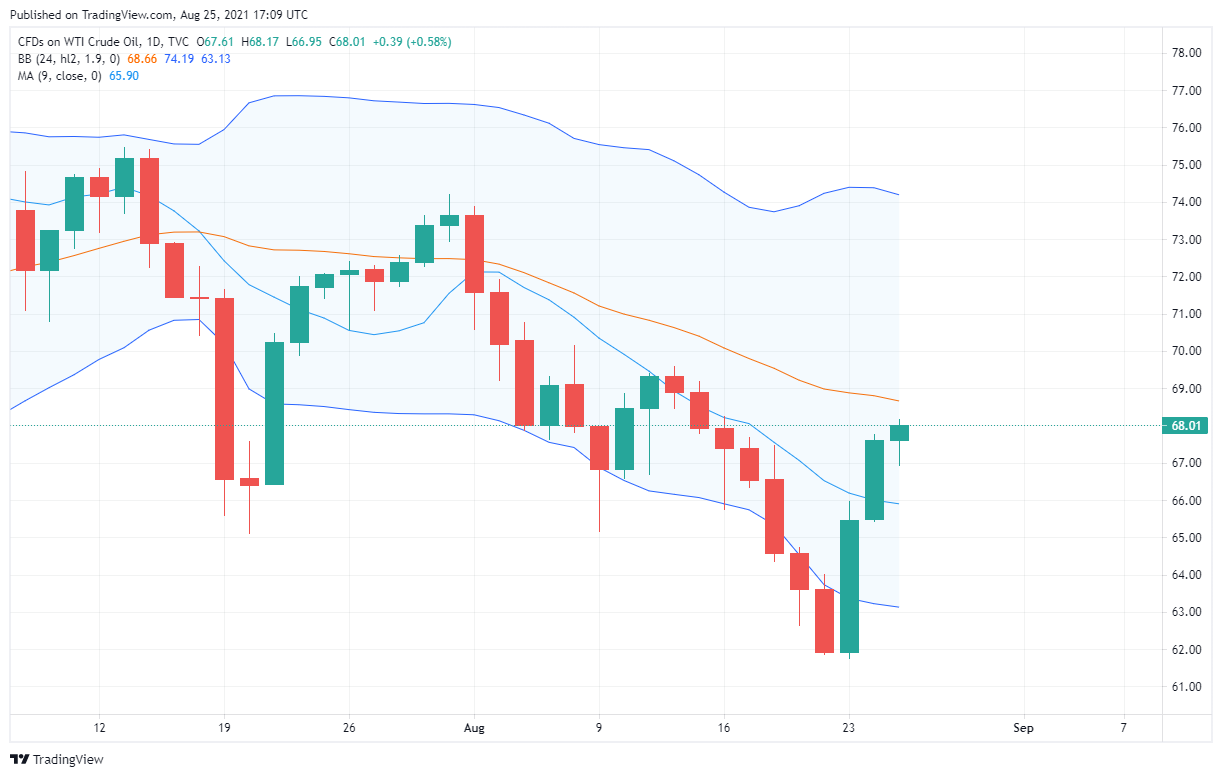 Bottom Line: If we see crude oil continue to rally, a late-week scalp may come into play for USOIL. Until Friday's closing bell, I'll have sell orders in the queue from $68.64. With an initial stop loss at $68.79, this trade produces a fast 12 pips on a short-term rejection of the Daily Bollinger MP ($68.66).