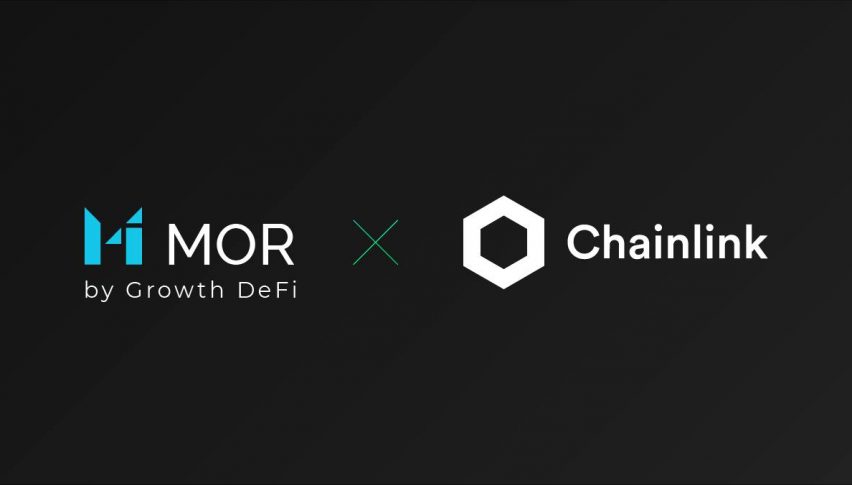 Growth DeFi Announces Chainlink Price Feeds' Integration Ahead of Launch of MOR Stablecoin
Cross-chain DeFi ecosystem Growth DeFi has announced an integration of Chainlink Price Feeds on its Binance Smart Chain mainnet which will empower its collateralized stablecoin lending protocol MOR. This development will give the MOR protocol access to high-quality and tamper-proof price feeds, ensuring no errors in pricing of collateral assets even as it makes the processing of liquidations and lending ratios precise. As far as users are concerned, the integration with Chainlink will make MOR a more reliable platform where they can deposit their collateral, knowing that the price data provided is accurate.
On the Chainlink Integration
Chainlink's decentralized oracle solution already powers numerous leading DeFi protocols, giving them access to accurate real-world data on the blockchain in a secure and highly accessible format. The price feeds ensures that the data integrity on-chain is maintained even through periods of possible downtime or during the unlikely event of a flash crash or a possible flash loan attack. 
Chainlink Price Feeds will give the Growth DeFi ecosystem access to critical features that can aid in its overall growth – from access to high-quality data sourced from premium data aggregators that generate accurate global market prices which cannot be manipulated to highly secure node operators with a solid, established reputation of being reliable even at times when network gas fees surge or in the event of an outage. In addition, the decentralized nature of the oracles offer greater protection against downtime and prevent any possibility of tampering or manipulation of data, ensuring that Growth DeFi's users can be confident of the data they gain access to. 
The MOR Stablecoin
Growth DeFi's MOR is an innovative approach to stablecoins even as it allows users to earn while they borrow, letting them leverage and maximize their yield farming returns. The MOR stablecoin enjoys a soft peg to the US dollar with the help of multiple stability mechanisms and can be minted by using stablecoins such as Binance USD, USD Coin, USD Tether, DAI, etc., at a fixed exchange rate. 
In addition, MOR can also be minted within the Growth DeFi ecosystem when users provide collateral in the form of standard tokens like Binance Coin and Ethereum or by using vault tokens. The risk of the collateral defines various parameters used to define or assess its stability, with higher stability collaterals giving users the ability to borrow more MOR from the system.  As an overcollateralized and decentralized stablecoin, Growth DeFi's MOR will soon be live on the Binance Smart Chain. 
Growth DeFi's MOR is designed for increasing capital efficiency of the protocol, something several DeFi protocols face challenges with. Designed to offer its users the highest possible rewards and capital efficiency in the world of DeFi lending, borrowing and yield farming, the MOR stablecoin lets holders leverage long positions on supported collaterals within Growth DeFi for yielding collaterals, giving them incentives for borrowing.