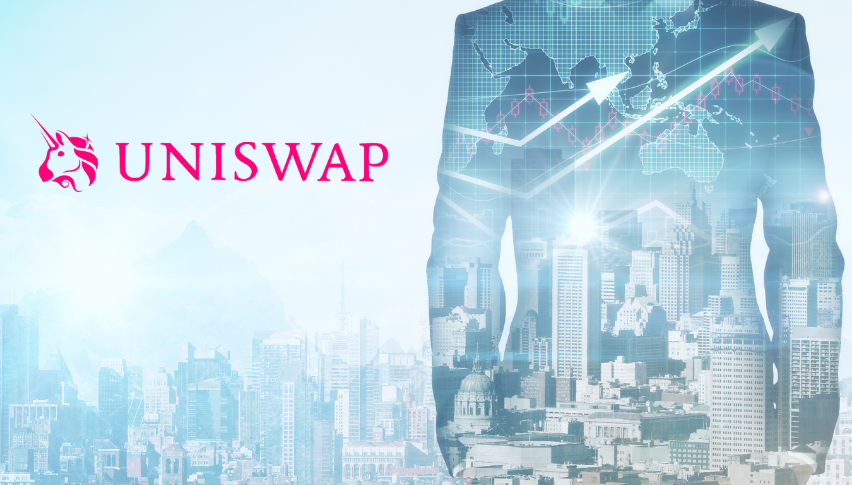 Uniswap Continues to Stay above the $22 Level
Uniswap may be down 5% over the last 24 hours, but it is still keeping its head above water over that crucial $22 (UNI/USD) level. That is the same level it fell below a few days ago, staying there from Monday the 20th until early on Sunday the 26th.
This crypto has performed well for the week so far, coming off the weekend above the $24 level and reaching as high as $25.68 by the end of Sunday this week. That same day saw both the highest and lowest point for Uniswap for the last seven days and almost the last two weeks.
Were Does It Go from Here?
The bad news for Uniswap investors is that trade volume is down substantially, more than 26% over the last 24 hours. However, it still ranked number twelve among cryptocurrencies, and trading with more than $950 million over the last 24-hour period. Its current steady performance could push it beyond a billion dollars in trade.
Because Uniswap is holding steady right now, hovering around the $24 level, it could easily go either way. Over the last three months, this crypto has done fairly well, only briefly spending any time below the $18 level. That speaks well to its performance and its value as a long-term investment.
A few factors could keep you to swap from charging past $30, a point it briefly surpassed early this month and in the middle of last month. First of all, investors should consider the trade volume, which is down, as mentioned already. They should also consider the possibility of incoming cryptocurrency regulations from the US government or a new entry into the digital asset market coming from the US government. Either one of these scenarios could cause a problem for the market as a whole, hurting Uniswap's 0.76% market share.
Uniswap is currently seeing some of its best numbers for the year. It is a long way from the $43.16 peak in May, but it is also one of the cryptos that has experienced an excellent recovery from the market crash around that point.