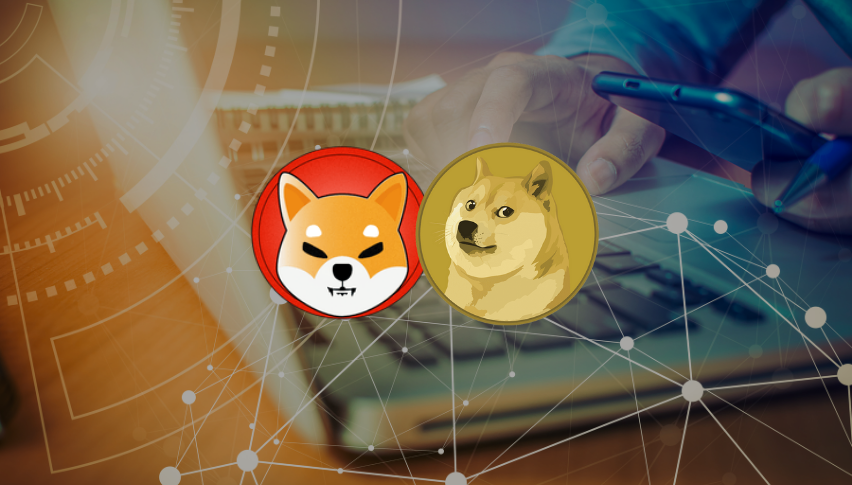 Five Meme Coins That Could be the Next Shiba Inu and Dogecoin
Posted Tuesday, November 2, 2021 by
Sophia Cruz
• 2 min read
With the current bull run of the Shiba Inu meme coin, which surged by 1,000% in October, meme coin mania is now enjoying the spotlight. Another famous meme coin, Dogecoin, has been hailed as the "people's crypto" by Elon Musk. Both of these coins have attained respectable prices in the market, despite risks. Let's discuss some other meme coins with big potential, besides these two famous examples. 
Samoyedcoin (SAMO
)
Built on the Solana blockchain, Samoyedcoin is another canine-inspired cryptocurrency, like SHIB and DOGE. The self-proclaimed face of the Solana Network is recognized by Daniel Polotsky, founder of CoinFlip, because of the quick transaction rate that it offers, thanks to the Solana blockchain. Although SAMO is just a few months old, the SAMO community is already growing. It aims to contribute to Solana's ecosystem by building new and exciting solutions. Make way for the Solana doge!
HOGE proclaims itself as a community-driven DeFi staking ERC-20 token with a limited and deflationary supply. Upon its launch in February 2021, HOGE had an initial supply of 1 trillion, with half of it permanently burned at the launch. It has a visionary roadmap and is certified by Certik. This meme coin enables users to mint and buy digital assets from its platform. With its 65,000 investors and a growing community, HOGE deserves a place on this list. 
SPELL
SPELL is the native token of Abracadabra.money, and it is used for rewards and voting rights. Abracadabra.money features a lending platform the allows users to borrow funds by using Interest Bearing Tokens as collateral. The price of SPELL was $0.025274 at the time of writing, with a circulating supply of 73 billion tokens and a total supply of 103 billion coins. 
WOOF
Another meme coin that is built on the Solana blockchain is WOOF. WOOF is the utility token used for NFT trading fees, WOOF DEX fees and upcoming NFT projects for the creation of exclusive NFTs. WOOF's initial supply is 1 trillion, with more than 980 billion tokens burned to reduce deflation. WOOF's price surged by 12,000% on October 28, and the current trading price is $0.00091821. WOOF is based on a deflationary framework, and it is a one-stop-shop for NFT sales and trading tokens. This project aims to provide all users with seamless NFT trading on a cost-effective basis. 
BabyDoge
Baby DogeCoin is the self-proclaimed son of its meme father, Doge. This meme coin, which was generated by the fans of the DogeCoin online community, seeks to improve transaction speeds and adorableness. BabyDoge is hyper-deflationary, with a static reflection that incentivizes holders to send more Baby Dogecoins to their wallet with every transaction. It was launched in June 2021, and boasts an enthusiastic roadmap showing efforts for pet charity and NFT creation, GameFi and more. Unlike other meme coins, Baby Doge has a utility in its network, featuring a debit card and a mobile app. It also has collaborations with ee-commerce platforms, namely WooCommerce, Shopify, and Magento, some charity partnerships with animal-related institutions like Paws with a Cause, Best Friends and FurKids. 
Conclusion
Still, behind all the success of these meme coins comes the risk of volatility. Although some were started without any primary purpose, experts say the meme coins are building up value that has been solely created only on speculative market demand. That said, we encourage every investor to be cautious and to carefully analyze any meme coin or other cryptocurrency you are interested in before putting your money into it.