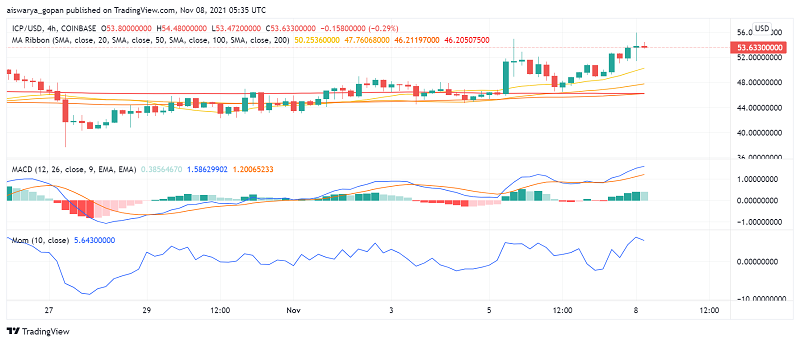 ICP Coin Price Prediction: Internet Computer Reboot (ICPR) Announced
While its initial launch made quite the splash in the market, the Internet Computer Protocol (ICP) has failed to see much traction among investors and users since then. Which is why several members of its community who continue to believe in its potential have announced the Internet Computer Reboot (ICPR), emerging from a hard fork of the original blockchain from Dfinity.
The ICPR project has been designed with an aim to the make the original Internet Computer Protocol even more decentralized, followed by the relaunch of the ICP with a more fair, transparent and democratic governance model. Early contributors and seed investors in the ICP will be allocated new ICPR tokens and can go on to claim their fully vested token allocations with no additional locking or vesting schedule.
The ICPR will be issued initially as an ERC-20 token on the Ethereum blockchain, which will then be transitioned into its own network following the mainnet launch. The ICP Reboot could potentially clear some of the air and bring back investor confidence in the cryptocurrency after Dfinity previously supported insider trading which allegedly caused a crash in the value of the ICP token.
On the website, ICP Reboot claims to be working on a completely decentralized, autonomous organization, becoming a community-driven initiative to right the previous wrongs committed by Dfinity's leadership. The idea for this came about after Dfinity's team held on to over 50% of the ICP token supply via Dfinity foundation even as it restricted access to the token for the general public.
The team of developers behind the ICP Reboot is inviting community members to contribute ideas on how to implement fair token distribution. According to a report from Arkham Intelligence, the ICP coin lost 95% of its value since its launch in May when it traded at an ATH of $730 to an ATL of $30, causing investors to lose more than $300 billion in value from the crypto's total supply.
ICP/USD Technical Analysis
Meanwhile, on the H4 chart of ICP/USD, moving averages and the MACD are suggesting a bullish bias. However, the momentum indicator points to some selling interest as well. At the time of writing, ICP/USD is trading at around $53.63.
ICP coin's price is holding above the pivot point at $50.56 and it looks like buyers are gearing up to give the immediate resistance at $57.97 a test soon. A break past this level can see the Internet Computer coin cross the key $60 mark until buyers face resistance at $62.38.