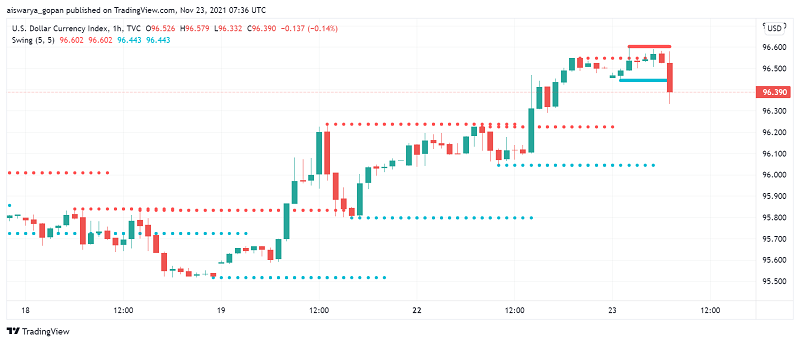 US Dollar Maintains Bullish Moves After Powell's Renomination as Fed Chair
Early on Tuesday, the US dollar is trading close to the highest levels since May 2017 against safe haven currency Japanese yen after US President Joe Biden renominated Jerome Powell for a second term as the Fed Chair, supporting expectations of faster rate hikes. At the time of writing, the US dollar index DXY is trading at around 96.39.
Powell's reappointment sent US Treasury yields on the two-year note surging to highs not seen since March 2020, further raising investor confidence in the currency and keeping it bullish. In contrast, the JPY is backed by extremely low yields on government bonds, keeping it under pressure against the greenback.
According to analysts, Powell coming back as Fed Chair for a second term increases the likelihood of the US central bank hiking interest rates by as early as summer of 2022. These expectations have been further bolstered lately after comments from other Fed officials hinting at tapering asset purchases and monetary stimulus at a faster pace.
Meanwhile, the extended strength in the US dollar and the resurgence of fresh COVID-19 cases across Europe have kept the Euro close to 16-month lows. On Monday, Austria went into full lockdown mode even as Eurozone's most powerful economy, Germany, mulls imposing tighter curbs and restrictions.
GBP/USD also exhibits signs of bearishness on Tuesday while weakness in oil prices keeps leading commodity currency CAD weak. AUD/USD is also trading close to multi-week lows with the RBA maintaining its dovish stance against expectations for the Fed to turn hawkish soon.