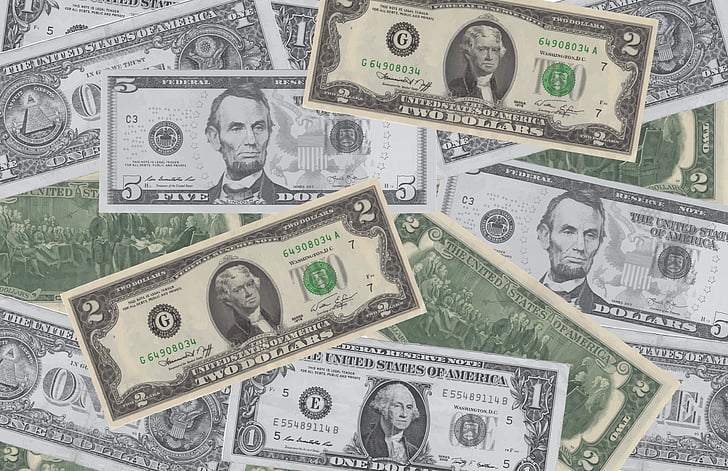 Weekly Outlook, Nov 29-Dec 3, 2021: Top Economic Events to Watch This Week
Posted Monday, November 29, 2021 by
Arslan Butt
• 4 min read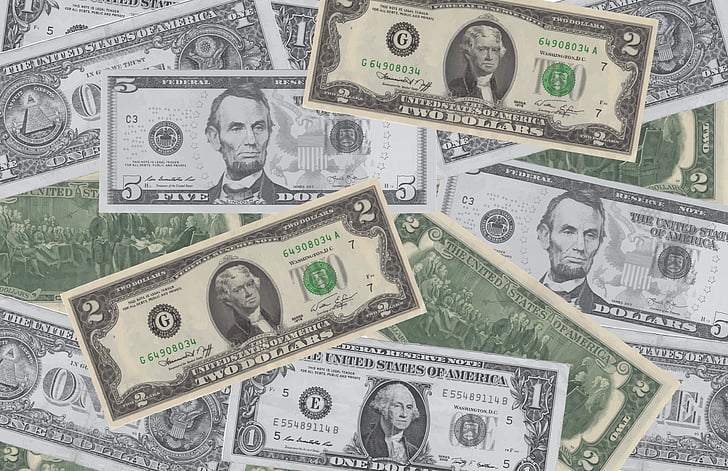 The US dollar was down and was going to end the past week on a bearish track. However, losses were limited as investors' risk appetite was tempered by mounting fears about a newly found COVID-19 strain. A growing number of COVID-19 instances throughout Europe has pushed Germany to consider following Austria's approach and reimposing a lockdown. Meanwhile, the US Federal Reserve's increasingly hawkish tone has bolstered expectations of an interest rate hike by mid-2022, while European and Japanese colleagues maintain more dovish attitudes. The US Dollar Index, which measures the dollar's value against a basket of other currencies, had fallen 0.07 percent to 96.685. (2:57 AM GMT). The index fell further from 96.938, which was its highest level in nearly 17 months on Wednesday. It was, however, up 0.73 percent for the week, putting it on track for its sixth consecutive weekly gain.
Looking ahead to the coming week, a slew of Manufacturing PMI and Unemployment Rate releases, as well as Fed Chair Powell's remarks and OPEC-JMMC meetings, are likely to generate plenty of headlines to keep markets moving. Besides, coronavirus news will be actively monitored because it may play a crucial role in determining market risk levels.
Top Economic Events to Watch This Week
1) Fed Chair Powell Speaks – Monday, 20:05 GMT
Jerome Powell was chosen chairman of the Federal Reserve Board of Governors in February 2018 for a four-year term that will end in February 2022. His term as a member of the Board of Governors will expire on January 31, 2028. Powell previously served as an assistant secretary and undersecretary of the Treasury for President George H.W. Bush. He also worked as a lawyer and an investment banker in New York City. From 1997 to 2005, Powell was a partner with The Carlyle Group. As the governor of the central bank, which governs short-term interest rates, he wields more authority over the country's currency value than anybody else. In this sense, a more hawkish tone than expected is regarded as positive or bullish for the USD currency, whereas a more dovish tone is regarded as negative.
2) Canada Gross Domestic Product (MoM) – Tuesday, 13:30 GMT
Statistics Canada's Gross Domestic Product measures the total value of all products and services produced in Canada. The GDP is a broad indicator of economic activity and health in Canada. In general, a rising trend is considered positive for the CAD, while a falling trend is considered bad (or bearish).
Previous release
ACTUAL: 0.4 %
DEV: -1.62
CONS: 0.7%
Last release
Fri October 29, 2021 12:30
3) BoE's Governor Bailey's speech – Wednesday, 14:00 GMT
Andrew Bailey is the current Governor of the Bank of England. He was brought in on March 16, 2020, after Mark Carney's governorship. Before being appointed, Governor Bailey was the Chief Executive of the Financial Conduct Authority.
From April 2013 until July 2016, this British central banker served as the Bank of England's Deputy Governor, and from January 2004 to April 2011, he served as the Bank's Chief Cashier. He controls short-term interest rates as Governor of the central bank, which means he has greater influence over the value of the country's currency than anybody else.
Traders pay great attention to his public appearances since they often give specific hints about future monetary policy. As a result, the hawkish tone is interpreted as positive for the GBP currency, while the dovish tone is interpreted as bearish.
4) United States ISM Manufacturing PMI – Wednesday, 15:00 GMT
The Manufacturing Index from the Institute for Supply Management (ISM) represents the state of the manufacturing industry in the United States. It is an important measure of the overall economic situation in the United States. A score of more than 50 is considered favorable (or bullish) for the USD, while a result of less than 50 is considered negative (or bearish). PMIs are considered leading indicators since they can indicate a change in the economic cycle. Stronger-than-expected data usually boosts the USD. The Employment Index and the Prices Paid Index figures, in addition to the headline PMI, are carefully studied since they shed light on the labor market and inflation.
5) OPEC-JMMC Meetings – Thursday, All Day
Representatives from the 13 OPEC members, as well as 11 other oil-rich nations, attend these meetings. The goal of this meeting is to coordinate and integrate the petroleum policies of its Member Countries, as well as to ensure the stabilization of oil markets, to maintain a reliable, cost-effective, and consistent supply of petroleum to consumers.
In simple terms, they talk about various topics related to energy markets and, most importantly, they agree on how much oil they will produce. After the meeting, officials frequently engage with the media for the rest of the day. As a result, after the meetings, a formal statement detailing policy shifts and meeting objectives is produced.
6) Canada Net Change in Employment – Friday, 13:30 GMT
Statistics Canada's employment change measures the change in the number of individuals employed in Canada. A general rise in this statistic has good implications for consumer expenditure, which boosts economic growth. As a result, a high reading for the CAD is considered positive or bullish, while a low score is considered negative or bearish. The employment change figure carries the highest weight in Canada's labor market statistics, impacting the Canadian dollar considerably.
In addition, there is a strong link between the number of people working and consumption, which influences inflation, and the Bank of Canada's rate decisions, which move the Canadian dollar. From the projected view, the data is expected to release 57.3, same with previous reading, which may fail to give any meaningful impetus to the GBP currency.
Previous release
ACTUAL: 31.2K
DEV:0.19
CONS: 19.3K
Last release
Friday, November 5, 2021, 13:30 GMT
ii – Canada Unemployment Rate
Statistics Canada's unemployment rate is the number of jobless workers divided by the total civilian labor force. It is a leading economic indicator in Canada. If the rate is rising, it means the Canadian labor market isn't expanding. As a result, an increase causes the Canadian economy to decline. Therefore, a drop in the figure is typically considered favorable (or "bullish") for the CAD, while an increase is deemed to be negative (or "bearish").
Previous release
ACTUAL: 6.7 %
DEV: -1.83
CONS: 6.9 %
Last release
Fri Nov 5th, 2021 13:30 GMT
The US dollar was higher and will end this week on the bullish track as traders awaited US inflation data later in the day, which might...
1 month ago
The broad-based US dollar will end this week on a bullish track as markets adopt a broadly calmer tone. Earlier this week, the United States
1 month ago