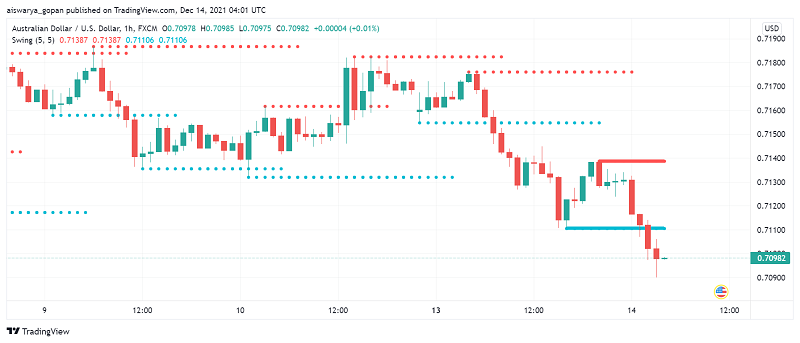 Australia's Business Conditions Improve, AUD Unaffected
Business conditions across Australia are on the uptick as the nation eases COVID-19 restrictions and reopens its economy, especially across Sydney and Melbourne. The latest survey from the National Australia Bank (NAB) reveals an improvement in its business conditions' index from 10 in October to 12 in November, well above average levels.
The surge in the headline index was powered by a strong improvement in employment, with its sub-index rising from 6 in October to a high of 11. The index for sales picked up from 15 to 16 while profitability held steady at 8 through the month of November.
Capacity utilization rates of businesses across Australia also rose sharply to 83.2%, indicating a strong possibility of higher investments to increase output levels going forward. On another positive note, forward orders index also held steady at a strong level of 14.
According to NAB chief economist, Alan Oster, "Overall, these results indicate a strong recovery is underway. There is still scope for things to improve further in coming months, particularly in recreation & personal services which was still in negative territory in November despite many restrictions easing in the month."
Impact on the Australian Dollar
The positive economic data failed to drive any positive price action in the AUD, as traders pile into the US dollar ahead of the upcoming Fed meeting this week. At the time of writing, AUD/USD is trading around $0.709.
The risk sensitive Australian dollar has also taken a beating over reports of the first death due to the Omicron variant in the UK. This has once again raised some concerns about the latest variant of COVID-19 and how it could potentially derail economic recovery globally.