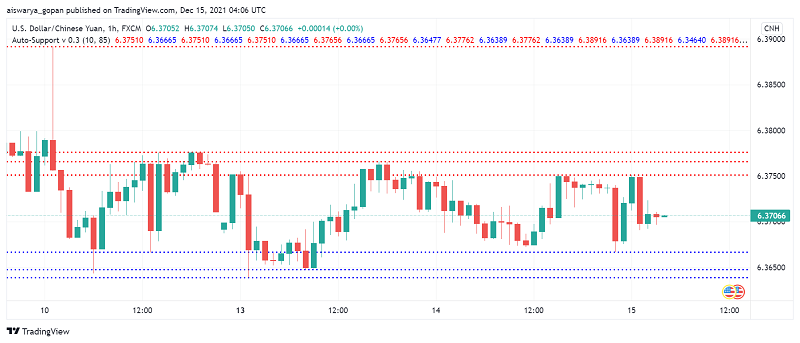 China's Retail Sales, Fixed Asset Investment Miss Expectations
Retail sales across China fell short of expectations during the month of November, as consumers turned cautious about spending amid a spike in COVID-19 infections. According to data released by the National Bureau of Statistics (NBS), China's retail sales were up by 3.9% YoY in November, a slower rate of increase than the 4.9% seen in October and forecast by economists.
China's pace of economic recovery has been slowing down in recent months even though it was one of the first to rebound from the slump driven due to the pandemic last year. Global supply chain disruptions, rising commodity costs, uneven recovery worldwide from the pandemic and sporadic outbreaks forcing fresh lockdowns across parts of the country have contributed to this slowdown in economic recovery over the past few months.
In more worrying news for the Chinese economy in the coming months, fixed asset investment also posted a decline in November, sliding from +6.1% YoY in October to +5.2% YoY in November. The data also missed economists' forecast, which was for an increase by 5.4% last month.
On a positive note, however, industrial output across China has shown signs of improvement in November, as the power crunch eases somewhat. Industrial production rose by 3.8% YoY in November against October's increase by 3.5% YoY and economists' expectations for a 3% growth instead.
Impact on the Chinese Yuan
The Chinese yuan continues to trade under pressure against the US dollar, driven lower by the weak economic data even as investors turn their attention to the upcoming FOMC statement due later. At the time of writing, USD/CNH is trading at around $6.37.
All eyes are on the US dollar and the Fed for offering clues on when it could start increasing interest rates in the US again. This sentiment has kept the currency further bullish even as the dimmed outlook for the Chinese economy also keeps investors wary about the yuan.