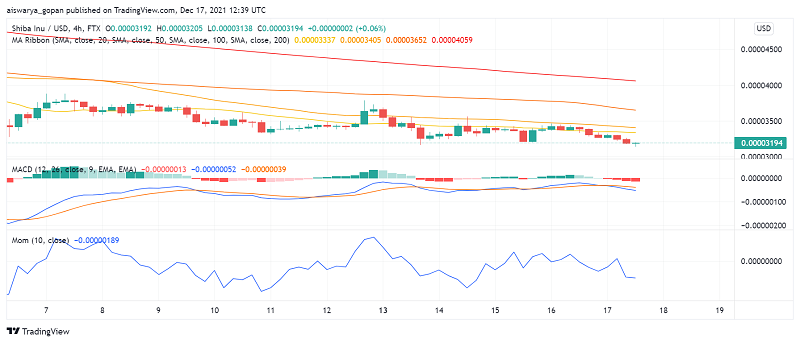 Shiba Inu (SHIB) in Bearish Territory Despite Positive Developments
Shiba Inu (SHIB) continues to face strong bearish pressure despite strong fundamentals owing to a slide in market leader Bitcoin, which is weighing heavily on investors' mood ahead of the holiday season. At the time of writing, SHIB/USD is trading at around $0.000031.
After a brief spike and a weak attempt to recapture the $50,000 mark, crypto king BTC has once again slid under the $48,000 level. The sluggish price action in Bitcoin and other majors is keeping strong pressure to the downside on SHIB prices as well.
On the fundamentals' front, however, there are several promising developments that could potentially give reasons to cheer for the memecoin's holders. Shiba Inu's rising popularity among retail traders has seen it being listed on leading crypto exchanges around the world this week, including Spain's Bit2Me, Taiwan's BitoEX and India's Unocoin. These listings are sure to bring in more buyers into SHIB as soon as the market sentiment reverses.
However, even as SHIB makes its way to other crypto exchange's worldwide, its community did receive some disappointing news when Bitstamp announced that it was postponing the meme token's inclusion on its platform to 2022. One of the oldest and most established crypto exchanges, Bitstamp attributed the delay to technical difficulties in the integration.
More Fundamentals Supporting SHIB
On an encouraging note, meanwhile, an online petition among the SHIB Army requests)g a massive burn soon is gaining traction. Such a burn could reduce the number of Shiba Inu tokens in circulation from 550 trillion presently, a move which could propel its value higher. The memecoin's developer had hinted that it would be performing such a significant burn of tokens as its ecosystem gets ready to enter the GameFi and metaverse spaces soon.
An interesting report from popular India-based crypto exchange WazirX reveals an increasing preference for Shiba Inu coin as an investment option among its make users. On the other hand, female users of the platform were more in favor of adding Bitcoin to their portfolios. Shiba Inu was the third most traded digital asset on the platform so far this year.
SHIB/USD Technical Analysis
On the H4 chart of SHIB/USD, moving averages along with leading technical indicators MACD and momentum are suggesting a strong bearish bias. With Shiba Inu's price sitting well below the pivot point at $0.000039 and the first support at $0.000033, it's clear that sellers are in charge of the price action.
The second resistance sits at $0.000030 and SHIB is trading not too far from it. We need to closely monitor this level as it could break down if selling pressure builds up further.
Cryptocurrencies were showing strong bullish pressure in the first two months of 2023, but the bullish momentum has faded
7 months ago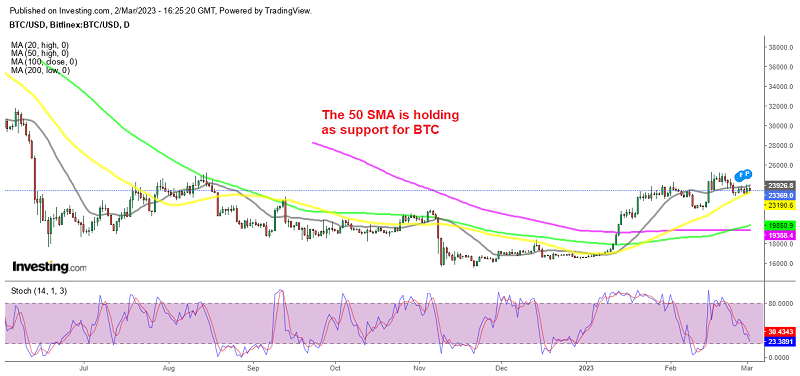 7 months ago