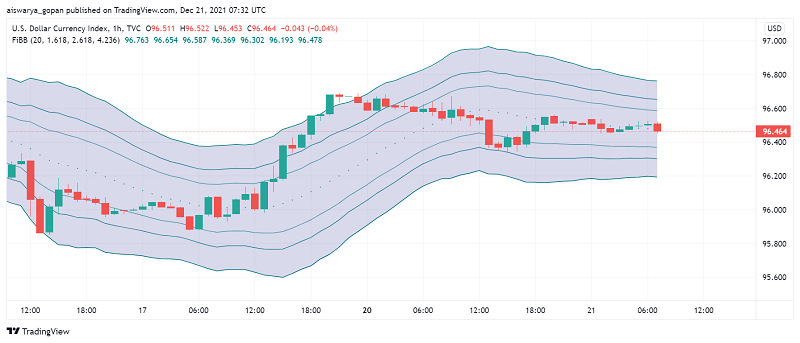 US Dollar Weakens Over Discussions on Future Stimulus Plans
The US dollar is trading cautious after experiencing a bit of a downslide during the previous session over worries of a possible breakdown in future stimulus. At the time of writing, the US dollar index DXY is trading around 96.46.
On Monday, the greenback came under pressure after US Senator Joe Manchin withdrew his support for the $1.75 trillion domestic investment bill, also known as Build Back Better. He stated that spending more on stimulus programs could increase the US government's deficit, estimating that the programs in the bill could cause deficit to rise by around $3 trillion if they continued for a decade without further revenue offsets.
The prospect of reduced fiscal support to the US economy caused a drop in two-year US Treasury yields and drove the yield curve steeper. This in turn put additional pressure on the US dollar as investors fear that a withdrawal of stimulus could weaken the pace of the US's economic recovery.
Meanwhile, losses in the reserve currency remain limited amid a risk-off mood in global markets over fresh concerns about the spread of the Omicron variant. With the US and Europe experience a rapid uptick in fresh infections, there are worries that governments could bring back some restrictions and curbs which could hamper economic activity and hurt global economic recovery.
The risk-off mood has driven commodity currencies like AUD and NZD dollar, offering some support to the USD for now. Meanwhile, investors have stayed away from riskier instruments like equities as well, although Nasdaq and S&P 500 futures did receive some bids in the early Asian session on Tuesday.