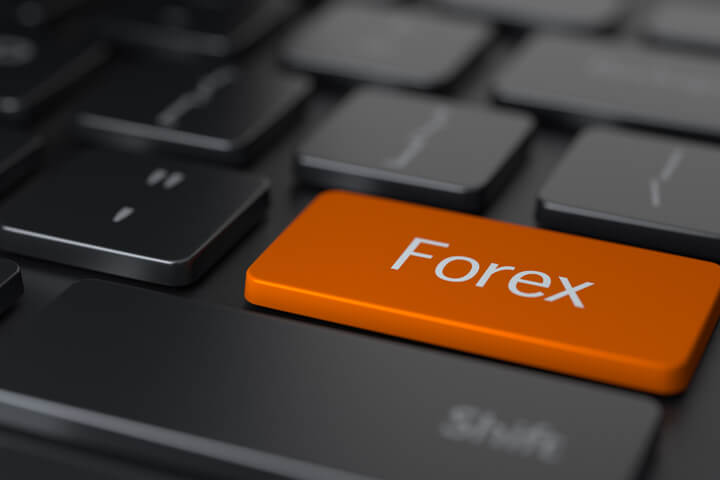 Weekly Outlook, Dec 27-31, 2021: Top Economic Events to Watch This Week
Posted Monday, December 27, 2021 by
Arslan Butt
• 4 min read
The broad-based US dollar failed to stop its previous session's declining streak and looked forward to ending the past week on the bearish track, possibly due to the upbeat market sentiment, which urges investors to invest in riskier assets rather than safe-haven assets like the greenback. 
The US dollar was steady in early European trading on Friday, on track to close the week lower as hopeful signs from the economy rekindled global risk appetite, boosting higher-yielding assets. The dollar, on the other hand, has lost between 1% and 1.5% against Sterling, the Canadian, Australian, and New Zealand dollars, and nearly 1% against the Euro this week, as scientific data has emerged suggesting that the latest wave of the pandemic will be less economically damaging than previous waves. The dollar index, which gauges the greenback against a basket of half a dozen advanced economies, was practically steady at 96.06.
Looking ahead to the following week, the series of Unemployment Rate, BOJ Core CPI, Goods Trade Balance, and Crude Oil Inventories are likely to generate plenty of news to keep the markets moving. Geopolitical tensions and coronavirus (COVID-19) headlines from across the ocean will be keenly monitored, as they may play a role in determining risk levels in the market.
Top Economic Events to Watch This Week
1) Japanese Unemployment Rate – Monday, 23:30 GMT
On Tuesday, December 28 at 23:30 GMT, the Japan Unemployment Rate will be released. The Unemployment Rate measures the percentage of jobless people in Japan that originates from the Ministry of Health, Labour, and Welfare and is released by the Japan Statistics Bureau. A high percentage indicates labor market weakness, which impacts the strength and direction of the Japanese economy. As a result, a low proportion should be interpreted as bullish or favorable for the JPY. The next Japan Unemployment Rate consensus is unknown, and the previous divergence was -1.25.
Previous release
ACTUAL: 2.7 %
DEV: -1.25
CONS: 2.8 %
Last release
Mon Nov 29th, 2021 23:30
2) US Housing Price Index (MoM) – Tuesday, 14:00 GMT
On Tuesday, December 28 at 14:00 GMT, the US Housing Price Index (MoM) will be released. The Federal Home Finance Agency's Housing Price Index evaluates housing market conditions. It's a crucial statistic because the housing market is a sensitive aspect of the US economy. In general, a high reading for the USD is considered favorable (or bullish), while a low number is considered negative (or bearish).
Previous release
ACTUAL: 0.9 %
DEV: —
CONS: —
Last release
Tue November 30th, 2021 14:00
3) US Goods Trade Balance – Wednesday, 13:30 GMT 
The US Goods Trade Balance will be released at 13:30 GMT on Wednesday, December 29. The difference in value between imported and exported items for a given month is the Goods Trade Balance, as reported by the US Bureau of Economic Analysis and the US Census Bureau. The figure will be provided every month, about 4-7 days before the International Trade Balance, and will include advanced statistics for the reference month. Given that it began in July 2015, volatility may be irregular in the early releases, but it should be noted that more exports and lower imports positively impact the dollar, while the opposite is negative.
Previous release
ACTUAL: $-83.2B
DEV:-
CONS:
Last release
Tue December 7th, 2021 13:30
4)
US EIA Crude Oil Stocks Change – Wednesday, 15:30 GMT
The United States EIA Crude Oil Stocks Change will take place at 15:30 GMT on Wednesday, December 29. The Energy Information Administration's Crude Oil Stockpiles report is a weekly measure of the change in barrels in stock of crude oil and its derivatives. This report tends to cause a lot of price volatility because oil prices impact global economies, especially commodity-related currencies like the Canadian dollar. Despite having a minor impact on currency markets, this report has a significant effect on oil price and has a more well-known impact on WTI crude futures. For instance, the following United States EIA Crude Oil Stocks Change consensus is unknown, with the last deviation being -2.57851.
Previous release
ACTUAL: -4.715M
DEV: -2.58
CONS: – -0.031M
Last release
Wed December 22nd, 2021 15:30
5) Switzerland KOF Leading Indicator – Thursday, 08:00 GMT
On Thursday, December 30, at 08:00 GMT, the Switzerland KOF Leading Indicator will be held. The Konjunkturforschungsstelle Swiss Institute for Business Cycle Research publishes the KOF Swiss Leading Indicator, a joint survey with a leading indicator that measures future trends in overall economic activity. It depicts the movement of Switzerland's GDP growth and economic trend. The following Switzerland KOF Leading Indicator consensus is 106.5, with the last deviation of -0.08167.
Previous release
ACTUAL: 108.5
DEV: -0.08
CONS: 109
Last release
6) Unemployment Claims – Thursday, 13:30 GMT
Initial Jobless Claims in the United States will be released at 13:30 GMT on Thursday, December 30. The number of people filing first-time claims for state unemployment insurance is measured by the Initial Jobless Claims reported by the US Department of Labor. In other words, it serves as a barometer of labor market strength—a higher-than-expected number signals market weakness, which impacts the health and direction of the US economy. A lowering figure is generally considered positive or bullish for the USD.
Current release
ACTUAL: 205K
DEV: 0
CONS: 205K
Thu December 23rd, 2021 13:30  
7) China NBS Manufacturing PMI – Friday, 01:00 GMT
On Friday, December 31, at 01:00 GMT, the China NBS Manufacturing PMI will be released. The China Federation of Logistics and Purchasing (CFLP) publishes the Manufacturing Purchasing Managers Index (PMI), examining business conditions in China's manufacturing sector. A result of more than 50 indicates expansion, whereas a reading of less than 50 indicates contraction. This economic indicator would impact the Forex market because the Chinese economy has an impact on the global economy.
Previous release
ACTUAL: 50.1
DEV: 2.08
CONS: 49.6
Last release
Tue November 30th, 2021 01:00
Safe havens such as Gold and the JPY have been taking advantage of the financial troubles with the ban king system and lower FED rate odds
20 hours ago