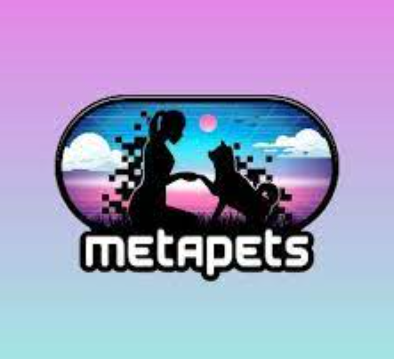 Metapets (METAPETS) Is Rising Fast, But Can It Maintain Its Momentum?
While a lot of the cryptocurrency market feels like it's treading water at the moment, MetaPets (METAPETS) is moving ahead in a big way. This cryptocurrency is up 38.13% for the last 24 hours, which brings it to $0.0000000008655 (METAPETS/USD).
Trade volume is way down at the moment (29%), but that could shift very quickly since this is one of the top trending cryptos at the moment.
What We Are Expecting for MetaPets
MetaPets has the opportunity to continue upward on its current trajectory, even though its trade volume has dropped considerably. Because much of the market is not going anywhere at the moment, MetaPets can stand out with its high rate increases and dramatic movement from day to day.
It's the kind of cryptocurrency that investors may be giving a try at the beginning of the year as they look to expand their portfolios or attempt to make a quick profit to boost the rest of their investments. MetaPets could see the kind of movement that Dogecoin (DOGE) and Shiba Inu (SHIB) have seen over the last year, as these two cryptos skyrocketed once mainstream media started talking about them.
If MetaPets can break into the mainstream even a little bit, the sky is the limit for this crypto. Then again, it could prove to be one of many overlooked new cryptos that's trying for something different but does not appeal to the mass market's interest.
What Is MetaPets?
MetaPets is attempting to tap into the metaverse by fueling a virtual world full of interactive pets. Personalized digital companions are nothing new, but MetaPets is looking to bring them to the NFT space, bridging the gap between gaming, social interactions, and cryptocurrency. In the MetaPets game, digital pets can be groomed, trained, fed, and enter competitions. They can interact with other people's pets and can be customized by the user.
MetaPets is also offering users a chance to earn money with MetaPets Investment. This creates passive income over time and could help the crypto appeal to far more than just gamers or collectors. With this investment feature, MetaPets stands out from similar NFT and gaming-themed cryptos like GamingShiba.
MetaPets launched on November 22nd last year and has experienced a massive price boost since then. The MetaPets rate has increased from day to day almost without interruption for the past two weeks.