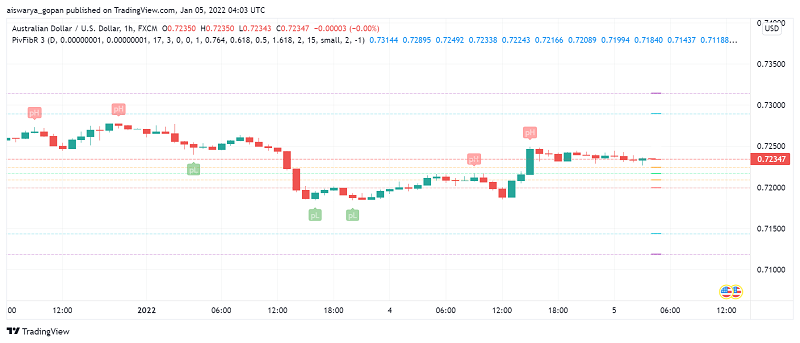 Risk Currencies AUD, NZD Bullish as Traders Sell Off Safe Haven JPY
It's a bullish start to the day for leading commodity currencies AUD and NZD on Wednesday as they rally higher amid a sell-off in the safe haven currency Japanese yen in the forex market over easing concerns about the surge in Omicron cases. At the time of writing, AUD/USD is trading at around $0.723.
AUD/USD is back above the key $0.72 level before slipping under it but faces considerable resistance holding it back from reclaiming the $0.73 level. Meanwhile, NZD/USD is back above the $0.68 mark after slipping under it in overnight trading during the previous session, but unable to rise further.
The risk-sensitive currencies enjoyed a boost after traders ditched the JPY for them. The safe haven yen has been under pressure not only amid a rebound in market sentiment but also due to worries about the BOJ extending its dovish mood even as its key peers start tightening their monetary policies in the coming months.
Meanwhile, the continued strength in the US dollar exerts downward pressure on the currency pairs, keeping gains in check for now. The greenback is enjoying support as investors look forward to the Fed hiking interest rates as soon as H1 2022.
Meanwhile, AUD traders have priced in a rate hike from the RBA within the first half of the year despite the central bank insisting otherwise. Australia has seen a sharp spike in COVID-19 infections in recent weeks but authorities have not planned to impose any curbs so far, although indicators reveal a decline in economic activity which could weigh on the GDP.