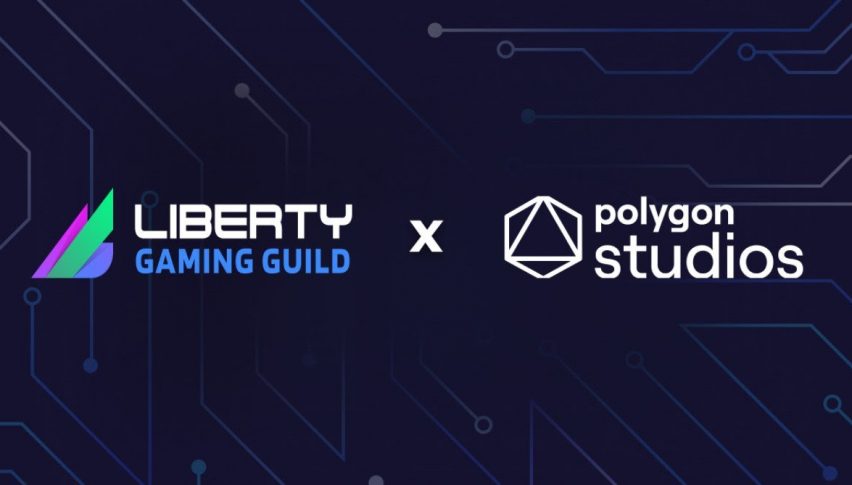 Polygon Studios Partners With Liberty Gaming Guild For Developing GameFi And The Metaverse
If 2021 was the year of DeFi, 2022 is sure to belong to the metaverse and play-to-earn gaming. Giving these concepts quite a boost, Polygon Studios – the blockchain's venture focused on developing gaming and NFT opportunities, has recently announced a partnership with Liberty Gaming Guild to assist with GameFi development. 
The partnership between Polygon Studios and Liberty Gaming Guild will surely bring about more innovation not only across several key sectors within the crypto industry, including NFTs, GameFi, metaverse and even Web 3.0. Polygon – Ethereum's leading scaling solution, already supports over 100,000 native blockchain gamers and is one of the most capable ecosystems for developing the world of GameFi even further – with all the benefits of the original Layer 1 Ethereum blockchain but with higher levels of scalability, efficiency and affordability.
Liberty Gaming Guild is a remarkable project focused on lowering the entry barriers into the world of blockchain gaming and P2E, giving players the ability to borrow expensive in-game NFTs to maximize their monetization efforts from games like Axie Infinity. Its ever expanding list of partnerships, tools and investors makes it one of the fastest growing gaming guilds in the play-to-earn arena, the likes of which could see rapid expansion this year. 
In addition to lending in-game NFTs to players, Liberty Gaming Guild offers a wide selection of resources to their dedicated community gamers or 'scholars'. One such offering is a scholarship program, which educates, trains, supports and guides players on how to become a more successful gamer and increase their earning potential on one of the leading GameFi projects till date. 
Polygon Studios' impressive list of partners as they undertake the journey to drive more innovation in these key areas of the crypto market include Atari, OpenSea, Animoca Brands, Decentraland, The Sandbox, and more. The success of crypto gaming as was evident from Axie Infinity, Crypto Blades and others resulted in Polygon setting up Polygon Studios a few months ago as the arm focused exclusively on developing gaming and NFTs and bridging the gap between Web 2.0 and Web 3.0 gaming.