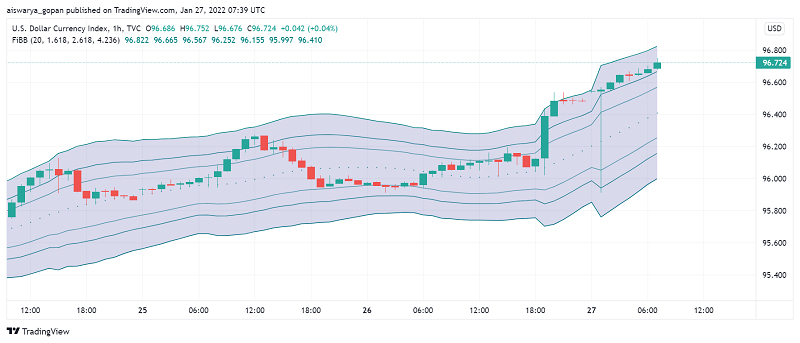 US Dollar Surges to Multi-Week Highs After Fed Chair's Hawkish Comments
Early on Thursday, the US dollar has soared to the highest levels seen in five weeks against other major currencies, following the hawkish tones from Fed Chairman Jerome Powell at the latest FOMC meeting. At the time of writing, the US dollar index DXY is trading around 96.72.
The greenback received quite the boost after Powell talked about the possibility of increasing interest rates without impacting the labor market. He also let on that the US central bank was planning its first rate hike since the COVID-19 pandemic in March.
The hawkish comments from Powell, after several months of dovishness helped send the US dollar 0.7% higher against safe haven currency Japanese yen. EUR/USD also lost around 0.5% of its value in the previous session after the release of the FOMC statement, while other leading currencies also fell to multi-week lows.
Powell's aggressive stance also sent markets into a risk-off mood, sending US equities lower after he announced that the Fed will end its asset purchases by March. There are concerns that the withdrawal of monetary stimulus initiatives even as the economy faces uncertainties could potentially slow down US's economic recovery.
In addition to the Fed's hawkish mood, the US dollar also enjoys support amid growing fears of a possible military conflict between Russia and Ukraine. Russian troop build-up along the border continues even as the US laid out a "serious diplomatic path forward" as an alternative for Russia to consider.